But these beloved houseplants are so much more than nice decoration, they're powerful little life changers! O.K., perhaps we're getting a bit carried away there, but the benefits of houseplants are well researched and well documented, and we're going to tell you a little about it. When you're finished reading, stop in and see us, we'll get you all setup with everything you need to create your own lush living environment.
Jolly Lane is taking 25% off all houseplants, January 16-31, so stop in and shop our huge selection!
Whether hanging from wires, dancing from the ceiling, or stacked up on the steps of a decorative ladder in a corner of the room, simply having plants around can add so much life to an otherwise dull indoor space. It's therapeutic to add color and texture to our lives. In fact, studies show that surrounding ourselves with such beautiful greenery allows us to refocus our energy, and eliminate stress. Who doesn't want less stress?
Studies have also shown that indoor plants can be instrumental in improving our concentration and boosting our productivity, by as much as 15%, making houseplants a growing trend in workplaces around the world. How is this possible? Well, it may have something to do with the fact that as humans, we're naturally drawn to nature, and soothing environments. Greenery and nature make us feel more relaxed and calm, zen-like even. This in turn makes everything in our life a little better, which then makes us perform better. It's science!
Introducing houseplants into a home can also help fend off loneliness and depression. Caring for and nurturing indoor plants can be very rewarding, and give us a sense of purpose. This is even truer when the owner sees those plants blooming, and thriving. It's a very simple concept, but one that can have lasting results on the human spirit. So if you're feeling a little blue lately, add some greenery to your life!
Add some joy to your living space, shop Jolly Lane's selection of houseplants January 16-31 and receive 25% off!

New to Houseplants? Start With These Simple Plants.


Cactus and Succulents
Cacti and succulents are often categorized as one in the same, though there are some slight variations. The great thing about these simple beauties is their resiliency. They can truly thrive with very little effort on your part, so they are great for beginners. Neglect is not a big deal for these plants, but when well cared for, can add some great visual appeal to your space. They do best with bright light, well drained pots, and little water, which is part of the reason they're a great choice for beginners.

Golden Pothos Vine
One of the most popular hanging plants around, these easy to care for plants will grow aggressively from pots or trailing baskets with very little maintenance. They can easily take root in a small jar of water, but if cared for with a little more effort, they can develop large, mottled, mature leaves. They also look awesome hanging from your ceiling.
Spider Plant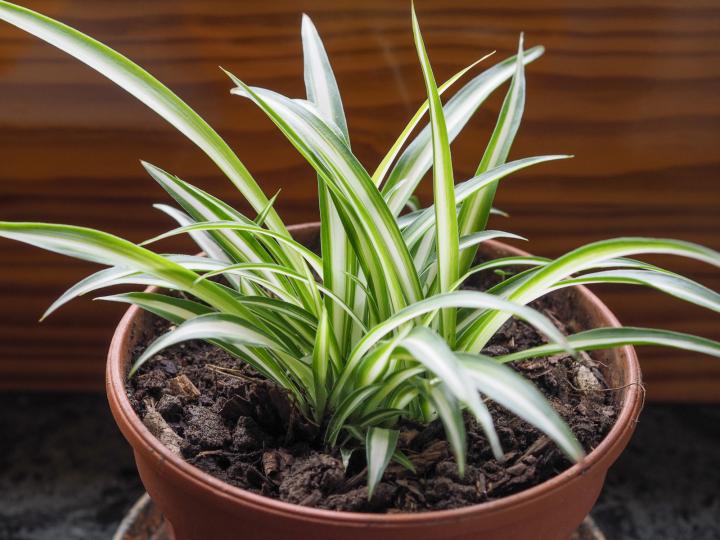 When well grown and thriving, spider plants are fantastic to look at. The great thing about these simple beings is they are not picky about things like light, water, or room temperature. This is great for beginners who may still lack the discipline, or memory, to keep up with a water guzzling plant. Over time, a mature spider plant will grow plantlets or offsets that can form a truly beautiful hanging display in your home. You can use these plantlets to create new specimens by repotting them, adding to your new green environment!
Snake Plant (Mother-in-law's-Tongue)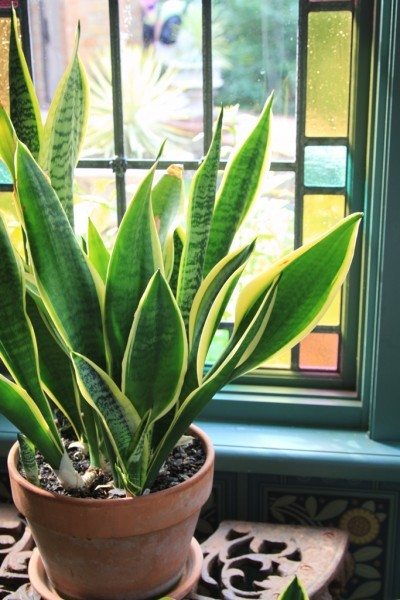 Snake plants (or mother-in-law's tongue) are one of the most popular and robust houseplants. It features stiff, upright leaves that range from one to eight feet tall, depending on the variety. Snake plants usually have green banded leaves, while the variety called mother-in-law's tongue typically features a yellow border. It's also one of several plants shown to have the ability to remove formaldehyde and benzene from the air. Bonus for air-purifying plants!
Dracaena Species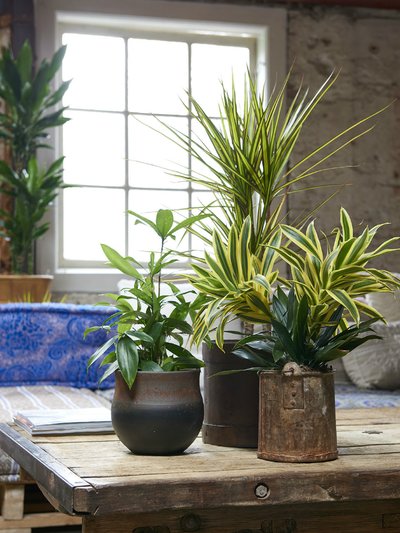 There are many varieties of Dracaena that can thrive in your home. The D. Draco and D. Marginata are wonderfully easy plants that tolerate a wide variety of conditions. These plants feature arching leaves from a woody stem. They're beautiful to look at in a home or office. If you're new to houseplants, bring this species home during the winter, as they can be left without water until summer.
Jolly Lane has a fantastic selection of these houseplants and more, all 25% off during our annual Houseplant Sale, January 16-31!
Although you won't often see your plants physically move, there's a fantastic sense of pride that comes along with seeing your new houseplants grow and bloom with beauty. They have a unique ability to lighten our soul and make our lives just a bit more rewarding.
If you're ready to add some houseplants to your life, stop in and see us at Jolly Lane Greenhouse. We have a wonderful selection to choose from, as well as the knowledge and expertise to steer you in the right direction when it comes to making sure your new housemates thrive. Everything you need, from plants and soil, to pots and tips for care, can be found at Jolly Lane!