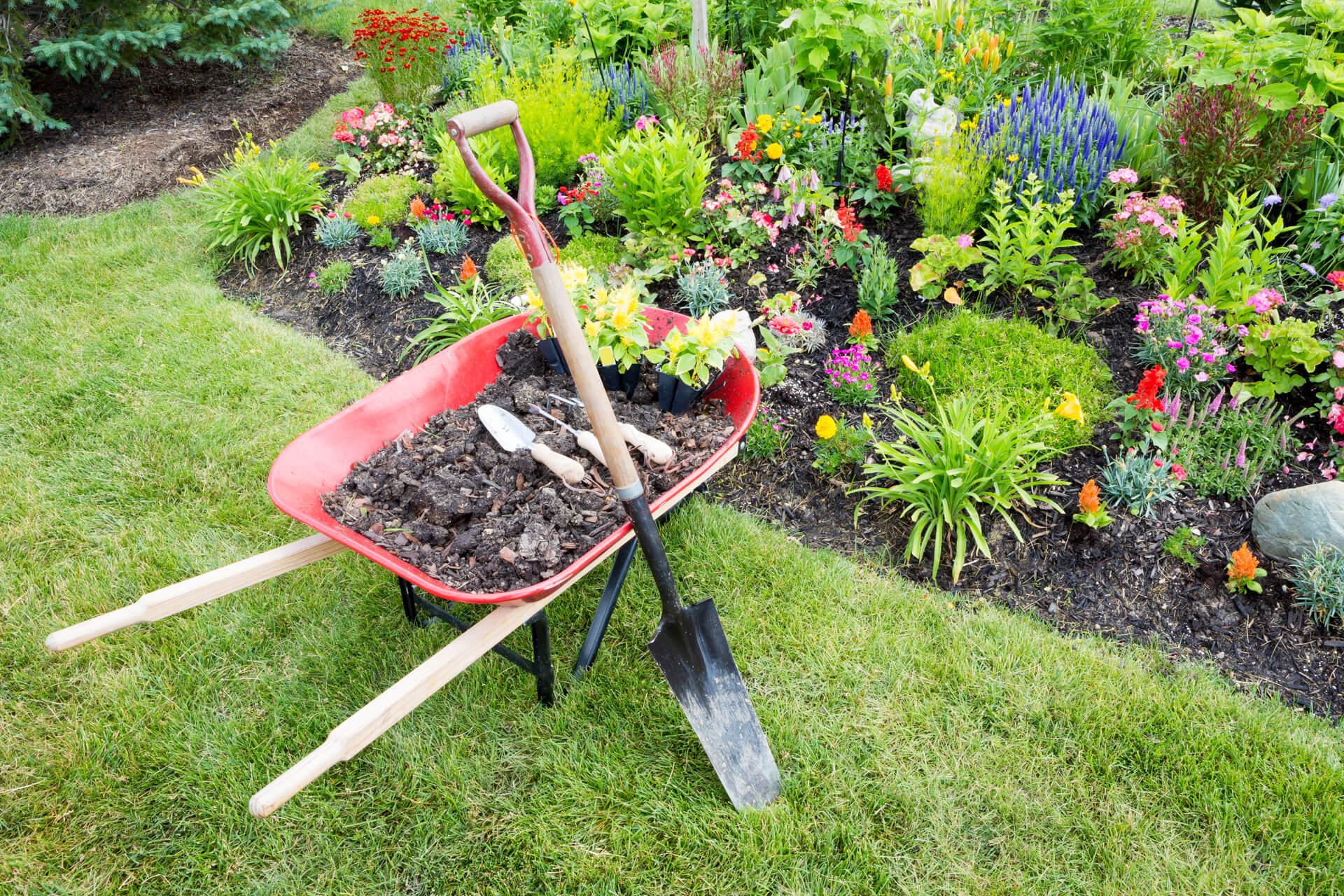 In the Black Hills, fall brings with it a beautiful change in scenery. Colors turn from green, to stunning reds and yellows, while the early sunsets offer a fantastic backdrop to the changing of the season. We love turning the calendar over to fall, and welcome the laundry list of amazing interior projects we've been saving from Pinterest, or seen on the DIY channel. Fall has a natural nesting feel to it, and so we often get so cozy inside our homes, that we let our thoughts gravitate to those indoor projects, and forget about that beautiful outdoor space we spent all summer enjoying. But this year, why not take advantage of the fact that fall is a great time to create, supplement, or renovate exterior landscapes?

Jolly Lane has some amazing sales and specials during these fall months, and we have plenty of unique landscaping and planting options to offer you. Keeping your outdoor space beautiful year-round is easier than you'd think, with the help of your friends at Jolly Lane Greenhouse! Stop in and see us for all your fall weather planting needs, get some ideas, and go enjoy your fall landscape.

We'll get you on your way to a fantastic fall with a few fresh tips.

As the temperatures begin to cool, your plants get the message that it's time to start going dormant for the winter. They no longer put their energy towards flowering or leaf production, and opt for root growth and fortification. Soil temperatures stay warm longer than the air, making it an ideal time for their roots to develop further. Trees, shrubs and perennials planted this time of year will establish strong root systems and be prepared to flourish come spring. So take advantage of the season, and follow these easy steps to successful fall planting:

1. Keep an eye on the weather, and make a plan.
Your new plantings are tender, and the harsh weather can often lead to failure if not properly planted. Shoot for morning plantings, and avoid the higher daytime temperatures. Your best bet is overcast days, as humidity tends to be a bit higher and the sun won't scorch the leaves of your new plants.

September is a great time to start your planning, and late September through the mid November is your ideal window of opportunity to get your planting done. Take this time to visit Jolly Lane to collect your plants and seedlings, and map out your yard or garden to identify the best places for planting. Consider your sun exposure, and what each new plant requires. Creating a detailed plan of action will yield you much better results than just throwing your plants in the ground. Not sure what to plant where? Stop in and ask us! We're happy to help you select a the right plants for your location.

2. Mulch over perennials, and "mud in" your new plantings.
Place each new planting in its hole, and water two or three times before you start adding soil (ideally a mix of fresh dirt and compost). Once you've completely buried your new plant, water again a few times to get the soil nice and saturated. This helps rid the soil of any air pockets, which aids in overwintering.

A bit later in fall as they begin to die back, give your perennials a good mulching over with a nice thick layer of mulch. This further insulates them from the winter and ensures that they'll come back healthy next spring.

3. Stock up on veggies from Jolly Lane!
You worked hard to establish your veggie patch, so don't abandon it! Short-season, cool weather crops are great for fall planting. Harvesting your root veggies in mid to late fall will give you much sweeter tastes, and your taste buds will thank you for it! Radishes, heirloom lettuces, spinach, beets, beans, broccoli, green onions, all of these are great veggies to plant at the end of the summer season for a great fall harvest.

4. Get some bulbs in the ground
In order to see your spring-blooming bulbs thrive and really produce some attention grabbing beauty, they'll need a cool dormancy period. This makes fall a great time to get those bulbs planted, and allow them to become established, go dormant, and come back to life in a fantastic show of color come springtime. Plan on planting them along borders, and places that get a lot of attention, as they'll be some of the first to come up and bloom.

5. Time to think big picture!
Putting time and effort into your landscape now, will reap you big rewards come next spring/summer. Plant some trees and shrubs this fall, success rates are much higher this time of year and the maintenance required is much lower. The rain, snow, and cooler temperatures will keep the roots moist, essentially doing the work for you!

If you follow through with the possibilities that fall planting offers you, you'll be harvesting fruit trees, and cutting flowers for your kitchen table come springtime. Jolly Lane Greenhouse can help with all your fall planting needs, and we're always happy to help with any questions you may have about your gardening and landscaping options. Don't let the thought of fall planting and landscaping scare you, embrace the possibilities! Give us a call at 605-393-1700 or stop out today to find out about all the wonderful things you can do this fall to extend your gardening season, and get you set up for springtime success!