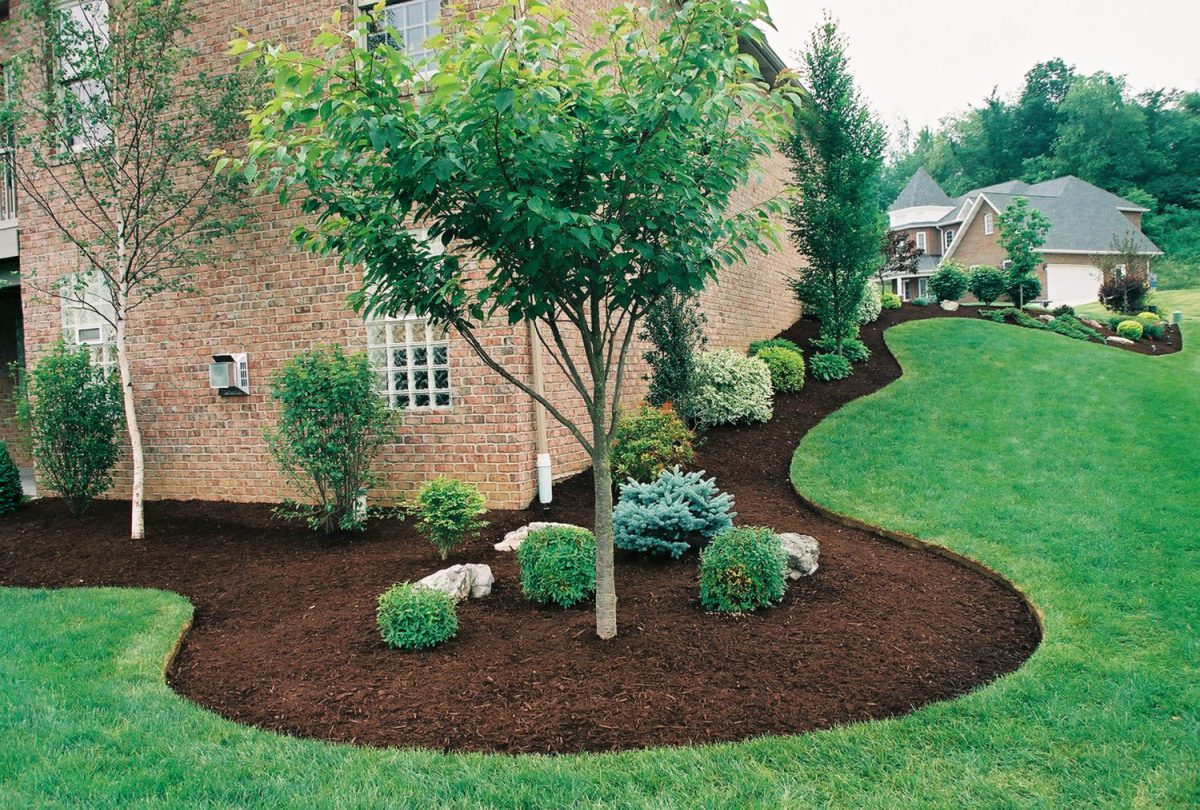 Even though sweater weather is upon us once again, it isn't time to pack away your gardening tools just yet; autumn is a great time to wrap up your planting before winter while getting a head start on your spring landscaping. We're here to tell you why fall is an ideal time to plant trees, shrubs and perennials, as well as give you some seasonal gardening tips to ensure your garden is ready before the impending frost sets in.
Better Growing Conditions
Fall planting offers a huge advantage over its spring counterpart when it comes to gardening – warm soil. Roots thrive in heated soil, and only grow when the underground temperature is nice and cozy. Summer's heat will continue to linger in the earth into early fall, allowing your plant's roots to begin the growing process before winter sets in. Plants that are put in the ground in spring have to fight the cold, and even still freezing, subterranean temperatures, resulting in a longer wait before roots begin to flourish.
Since many of spring and summer's bothersome pests start to make their winter retreat in the fall, your newly planted vegetation will have the time it needs to grow in peace. Also, fall's increased moisture and slowly decreasing temperatures means plants won't need watered as often as they do in the spring months. However, if the area has not received any recent rain or snow, you will still need to head out and water your garden every four weeks or so.

Prepare For Winter
Before beginning any fall planting, ensure the rest of your yard is ready for winter by getting some fall cleaning done. While spring cleaning is typically the time to spruce up areas inside your home, autumn presents the perfect opportunity to clear out all of the debris and weeds in your garden that can contain pests and diseases. This also includes taking care of the fallen leaves that are scattered around your yard. What better way is there to spend a mild fall day than outside raking up a big pile of colorful foliage before heading inside for a hot cup of cider?
Beautify Your Yard
Hay bales, pumpkins, scarecrows – fall presents a plethora of yard decorating opportunities. While you're out in the garden, why not get in touch with your creative side? At Jolly Lane Greenhouse, you'll find all of the gourds, mums, corn stalks and other fall decorations you need to get your yard looking perfectly festive.
Discounts on Fall Plants
Now that you've decided to take advantage of the season's great planting opportunities, head down to Jolly Lane Greenhouse, where we're offering a fall sale of 30% off trees, shrubs, evergreens and fruit trees. Hurry in – with the secret out about how rewarding fall gardening is, they won't last long!
For questions about what fall plants you should include in your garden, as well as more information on autumn gardening, stop into Jolly Lane Greenhouse and we'd be happy to help! We also have two landscape designers on hand that are your number one source in enhancing your property and making your yard stand out from the rest.