Water Gardens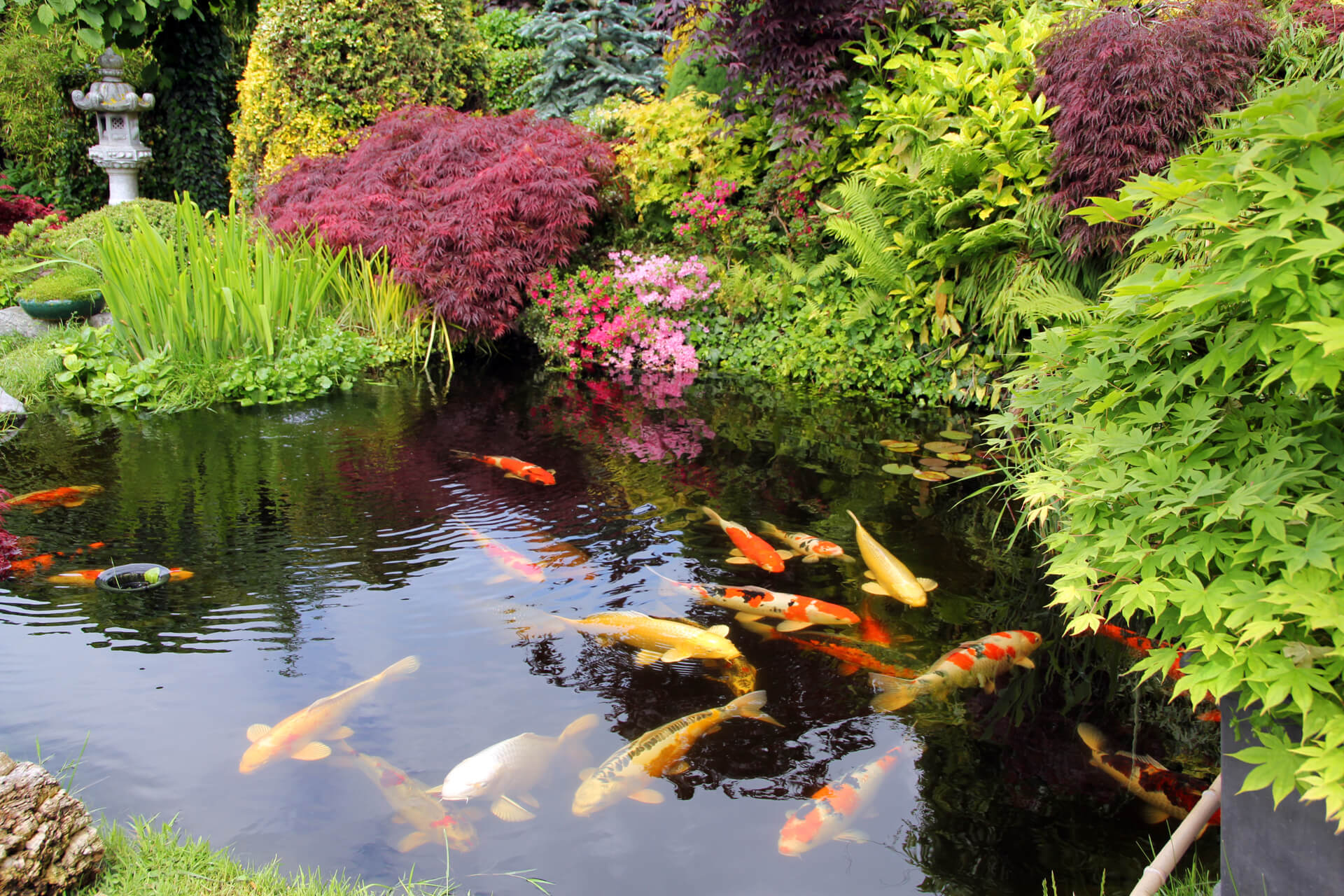 Create a true backyard oasis by adding a backyard water garden to your gardens and landscape design. Our team of experts can assist in the planning and creation of elaborate backyard water fountains and a water garden, and can help you choose the right pieces for your project.
There are a variety of features that can be included in a water garden from fountains and waterfalls to elaborate lighting and rockwork. Options include a waterproof container on a patio, a half-barrel with a fountain, or an in-ground garden pond, all of which can bring the sights and sounds of lakes and streams into your own backyard.
Technology, especially with gardening equipment, has made installing a beautiful backyard water fountain a weekend job requiring a minimum of easily learned gardening skills. Jolly Lane Greenhouse has everything needed to complete this type of landscaping project.
Below are a few landscaping tips to consider before creating your water garden:
Sunlight. Most water plants need a spot with 5 to 8 hours of sunlight. A shadier spot can be used, but it will limit the choice of plants. Ponds smaller than 100 gallons of water do better with afternoon shade.
Drainage. If building a pond, the soil in the site should be well drained to avoid shifting or settling that can crack or break the lining. Low areas with water runoff from the surrounding landscape should be avoided.
Trees. Locations under overhanging trees may damage the tree's roots. Falling leaves can decay in the water, harming fish and plants and pumps and filters can get clogged.
Water and electricity. Evaporation will require periodic refilling of the container and a garden hose should be easily accessible. If using a pump to power a fountain, waterfall or filter, a household circuit plug (110 volts, 20 amps) made for outdoor use should be near the water garden.
Local regulations. Before installing an in-ground pond, check with your local building department for restrictions and the possible necessity of having a permit. Always consult your local utility companies for the location of underground lines before digging.
Your water garden should be in a location where you will be able to easily enjoy it.
The size you choose should be suited to the location in the garden where you will install it.
Landscaping Maintenance. Although you may think of your water garden as a self-contained ecosystem, it will still require some maintenance at different times of the year. This will include clean-up in the spring, periodic removal of debris and replenishing of the water, plant care, protection from leaves in the fall and preparation for winter.
Once the water garden project has been completed you can sit back, relax and enjoy the variety of wildlife your new water garden will attract.