Landscaping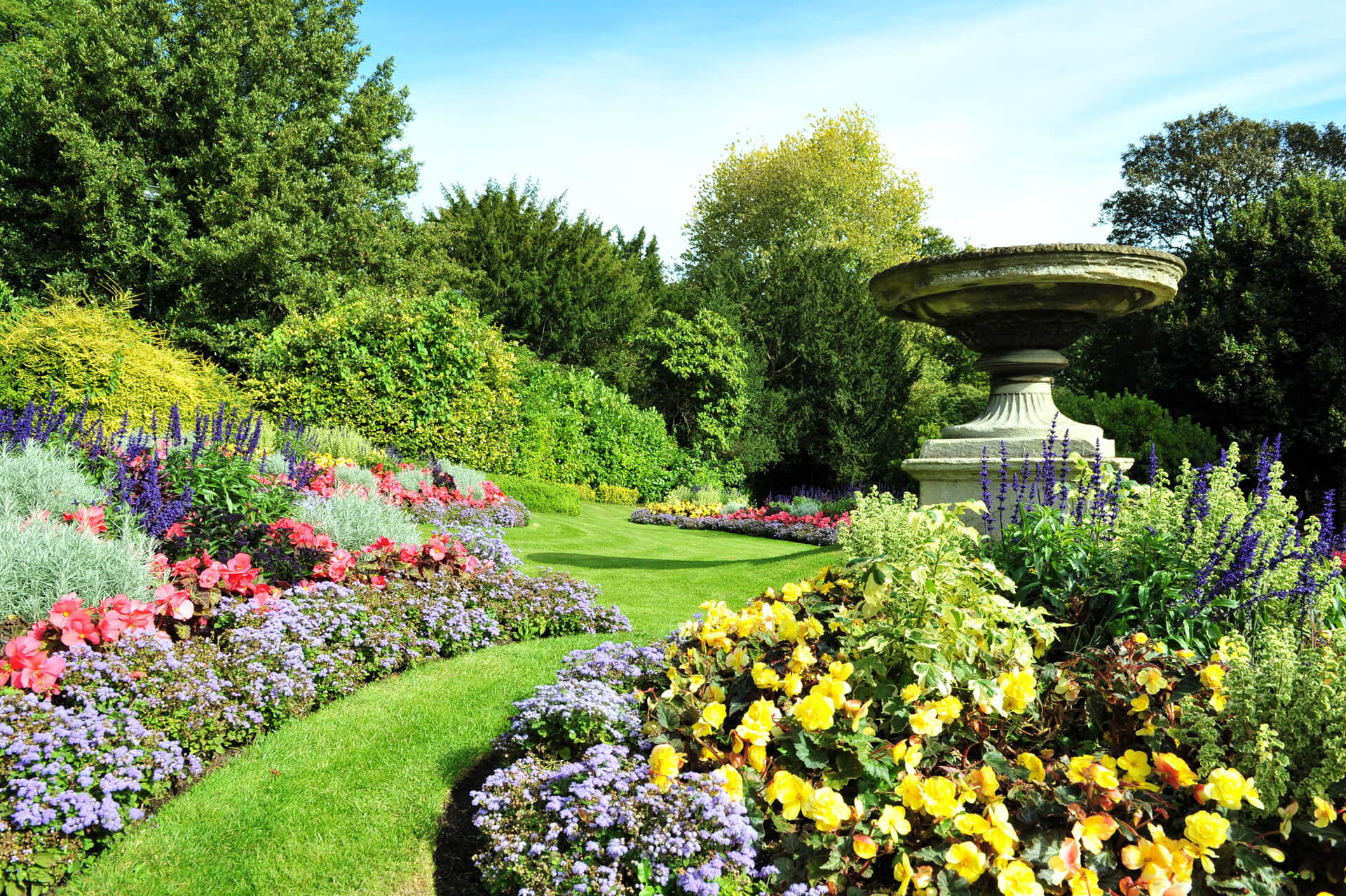 Are you looking to tame overgrown brush and add new life to your yard? The landscaping designs professionals at Jolly Lane Greenhouse can help you choose the perfect plants and trees to enhance your property and increase the value of your home. With a little expert advice, landscape design tools, and some DIY gardening tips, we can help give your backyard a green makeover with our unique garden designs.
Landscape gardening can increase your property value while making your surroundings more attractive and enjoyable. The experts at Jolly Lane can help you come up with great garden designs and landscape designs to suit your space. When selecting trees and plants for your property, there are many things to consider:
Space: What do you want the final landscape designs to look like?
Size: How fast will the tree grow? How big will it get? It is common to want to plant more in a space than will comfortably fit when the plants are full-grown. Just remember that your trees and plants will grow and will need their space.
Soil: Test your soil. Will the trees and plants you want require special soil amendments?
Survival: Is your plant selection hardy for our zone?
Shade: Does the plant need full or partial shade?
Hardiness: Do you need a plant that is deer resistant? In this area, that is usually recommended.
Eco-Conscious Landscaping
Eco-conscious garden designs can increase the energy efficiency of your home while minimizing the need for watering, mowing, and other garden maintenance. The plants and landscape designs you choose can reduce your energy consumption and water usage.
Try mulching with bark, rock, yard clippings, compost, or straw around your trees, bushes, and other landscape plants. Not only will the mulch make landscaping easier by cutting down on watering and maintenance, it can also help build nutrients in your soil to naturally (and organically) encourage healthy trees and plants.