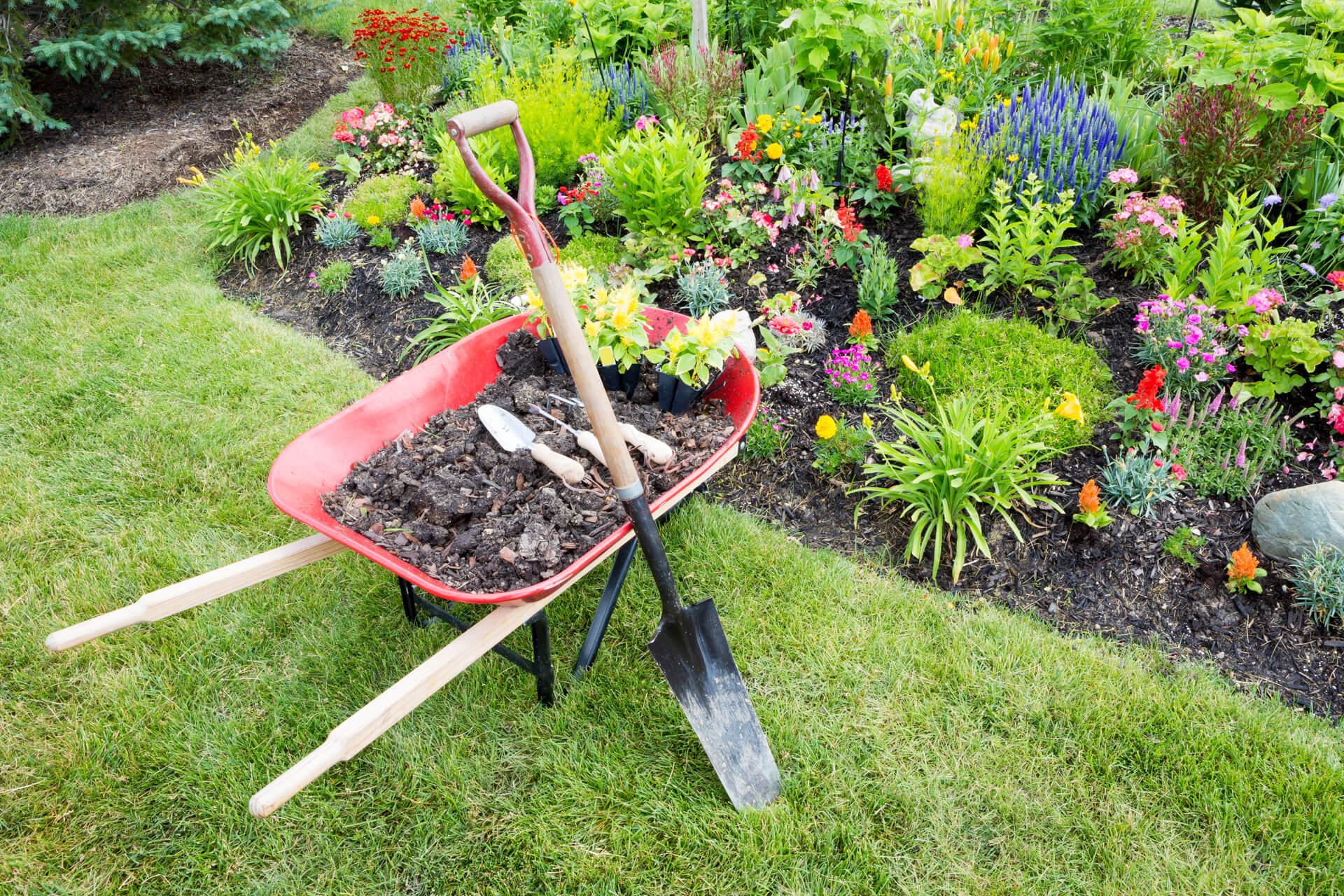 Spring has officially sprung at Jolly Lane Greenhouse. The warmer weather and increase in sunshine means that it is time to start thinking about spring planting. This is the ideal time of the year for landscaping prep and planning which flowers or plants you want for your garden this year. Whether you are a novice gardener or have been gardening your entire life, here are some tips and tricks to help make your garden stand out this season!
Prepare Your Yard
The first step is to ready your flower beds and yard for spring, and clean out all the debris from the past seasons. With your landscape prep, start with the soil and make sure that it still isn't too heavy and wet. Ideally, when prepping your garden, the soil should be crumbly and not clump together when you try to squeeze it. Also, make sure that big debris like sticks and rocks are out of the way. Prune any dead plants and branches, and clear away any leftover leaves. When the soil is ready to go, prep by adding soil additives, composted materials, or anything else the soil may need. This ensures that your garden is ready to go once spring planting time comes.


Planting Time
Now for our favorite part, it's time to pick out the plants and flowers for your garden. There is still the chance of snow or frost in your area, so we recommend that you hold off planting most plants. However, it's not a bad thing to start getting ideas and have some flowers or plants in mind. The greenhouse is open, so feel free to stop in and look around or talk with our experts about what you're looking for!
During the cooler spring weather, some things you can start planting are vegetables. It is good to start the seed potatoes and onions early, followed by some cooler season vegetables including cabbage, broccoli, and cauliflower. These plants thrive in the cooler temperatures and can usually survive a minor frost. By mid-May, as temperatures start to increase, you can start thinking about planting more warm-season vegetables.
Larger landscaping projects with trees or shrubs can be planted anytime in the season. Similarly, some of the hardier annuals such as pansies and violas can also be planted in early spring. Each year the weather may be a little different and, of course, it does vary based on location, but the main thing to remember when spring planting is to be conscious of the weather and the unpredictable temperatures.


Get Ready for Spring with the Spring Open House
Join Jolly Lane Greenhouse and kick off the spring season with the 48th annual Spring Open House on April 28th and 29th! We will be there to help you with all your spring planting and landscaping prep for the new season. We will also have specials going on and refreshments to enjoy. The Spring Open House also kicks off our Summer hours! We will be open Saturday from 8-5pm and Sunday from 10-5pm. The greenhouses at Jolly Lane are full of incredible plants and flowers, and the staff is ready to assist you with any questions or advice!