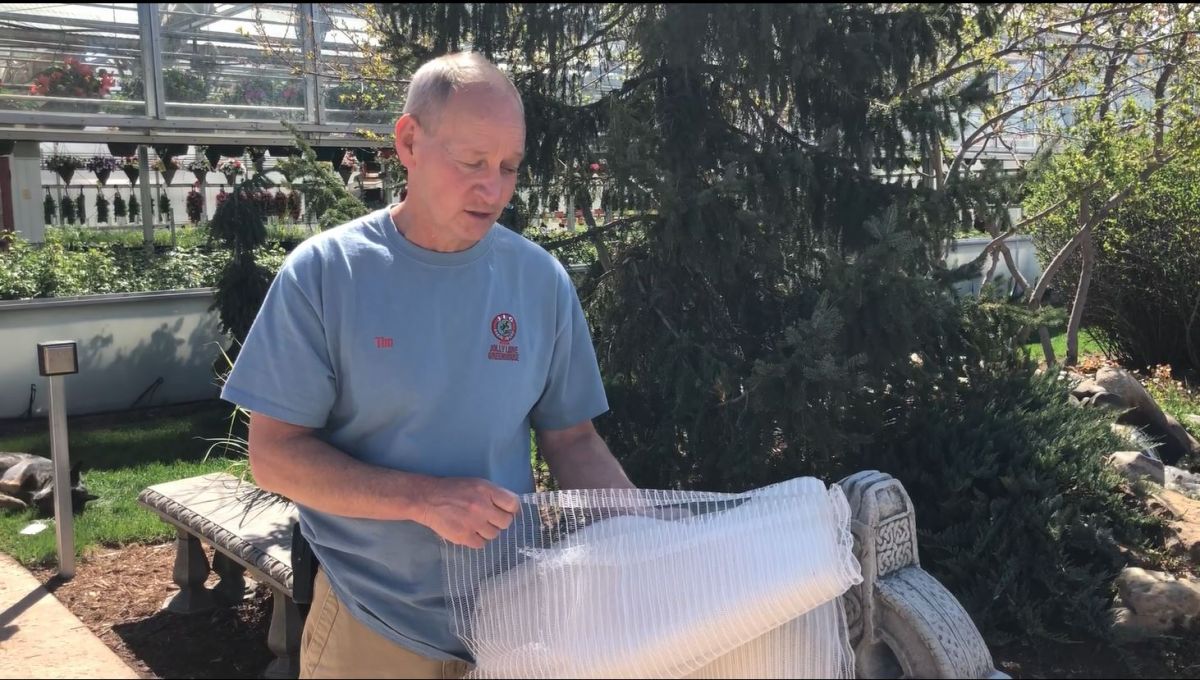 Living in the Black Hills during the summertime brings the chance of the infamous summer hail storms. The hail, big or small, can cause damage to vehicles, gardens, and much more. The damage from hail can get costly, so hail protection is definitely important. How do you protect the beautiful garden that you have put so much work into? Jolly Lane Greenhouse is familiar with summer hail storms and offers plant protection tips to help you prepare for the storms.
Protection from Hail
Outdoor gardens are usually a treat for many of us throughout the summer, but that means they are often left fully exposed to the elements and damage from a hail storm. One solution is to use hail netting for plant protection. It is easy to set up, and all you need is some support, such as stakes, to keep the netting over the plants. The hail netting is extremely durable and can be used year after year. To keep the hail netting in the best shape, we recommend taking it down and storing in a safe, dry, place during the off-season to preserve its longevity. It is a great investment that can protect your garden each year.
Something that is easily forgotten when there are hail storms is to simply bring your potted plants or hanging baskets inside or under cover near the house. This only takes a few minutes and can save you from having damaged plants and spending more money to replace plants. If you have large planters that are too difficult to move, place some buckets or baskets over the plants and weigh them down with rocks to keep the covers in place. You may also consider a plant caddy with wheels to make moving larger planters easy.
After the Hail Storm
While prevention is easier than repairing, the aftercare from a hail storm is just as important as the original hail protection. Before and after the storms make sure that there is extra soil around the plants to keep them from washing away. If you do end up with some damaged plants, wait a day or so for the soil to dry out and let the plants begin healing before assessing the real damage. The damage may not always be as bad as it looks immediately after the storm. After assessing the situation, make sure to prune and trim any broken stems and clean up any debris over the plants. Cleaning up after a storm helps the plants recover quicker and leads to a healthier garden in the long run.
Protect your garden this season from hail storms and check out hail netting at Jolly Lane Greenhouse. We can give you tips on how to use it and how it will best protect your garden. Our gardening experts would also be happy to help you with any questions about hail protection or gardening and landscaping.