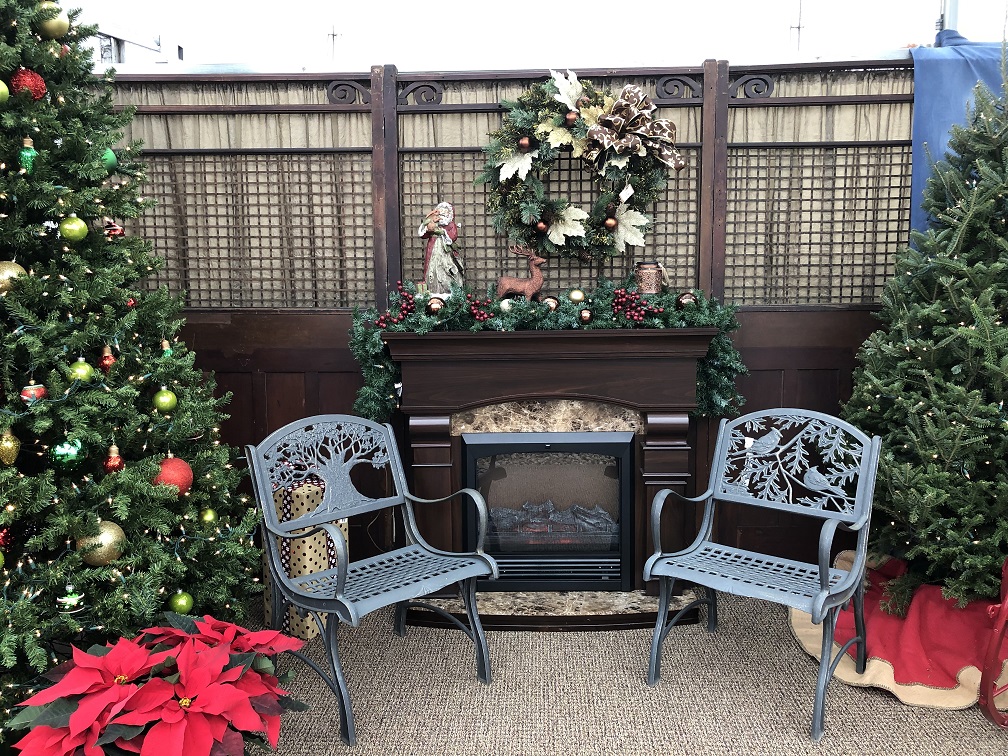 It's finally here, everyone's favorite holiday season! That means it's time to pick out the perfect Christmas tree and holiday decor for your family, which is always a ton of fun. We've got a variety of Christmas tree options in stock this year including White Pine, Scotch Pine, Balsam Fir, and Fraser Fir available in classic, flocked and colored stylings.
Most people go with the classic and natural looking green Christmas tree, but we also offer the snow flocked and colored tree options in case you prefer to dress up your tree with extra flare. These new stylings are an excellent way to bring the outdoor Christmas scene right into your home for adventurous decorators!
From 4ft trees, all the way to 13ft, we've got whichever size you need for your cozy living room. Come out and see us to browse this year's collection of Christmas trees, and you'll notice we've absolutely got something for everyone.
Also, to accommodate all your holiday decorating we even have delivery available for your convenience. So if you stop by and see a Christmas tree you definitely love, but can't quite fit it in your family's vehicle, we've got you covered.
In addition to our wide variety of Christmas trees, we also have fresh garland, wreaths, and door swags, all at 25% off! We'll be here all month long to help you find the best Christmas tree and decor to accent your home with this year.
Maybe you have absolutely everything you want for the holidays, but you still have some gift shopping to do. Then consider picking up a Jolly Lane Greenhouse gift card for the green thumbs in your life.That way when spring finally shows up, they'll have a head start on acquiring all of their gardening necessities. From evergreens, grasses, perennials, roses, shrubs, trees, and vines we've got everything for all your Rapid City landscaping needs.
One last thing, if you've forgotten to take holiday photos and send your family new holiday cards, then do not put it off any longer! We have a few spots around the store that would make a perfect stage for all of your holiday photos. So bring your camera over, and cross off another item from your growing to-do list while you're here.
As the Black Hills' premier garden center, Jolly Lane Greenhouse is open 7 days a week all month long to provide both novice and experienced gardeners alike with seasonal plants, trees, and herbs, as well as offer expert advice on landscape design and plant care. We're conveniently located at 2962 Jolly Lane, right off of Highway 44 in Rapid City.