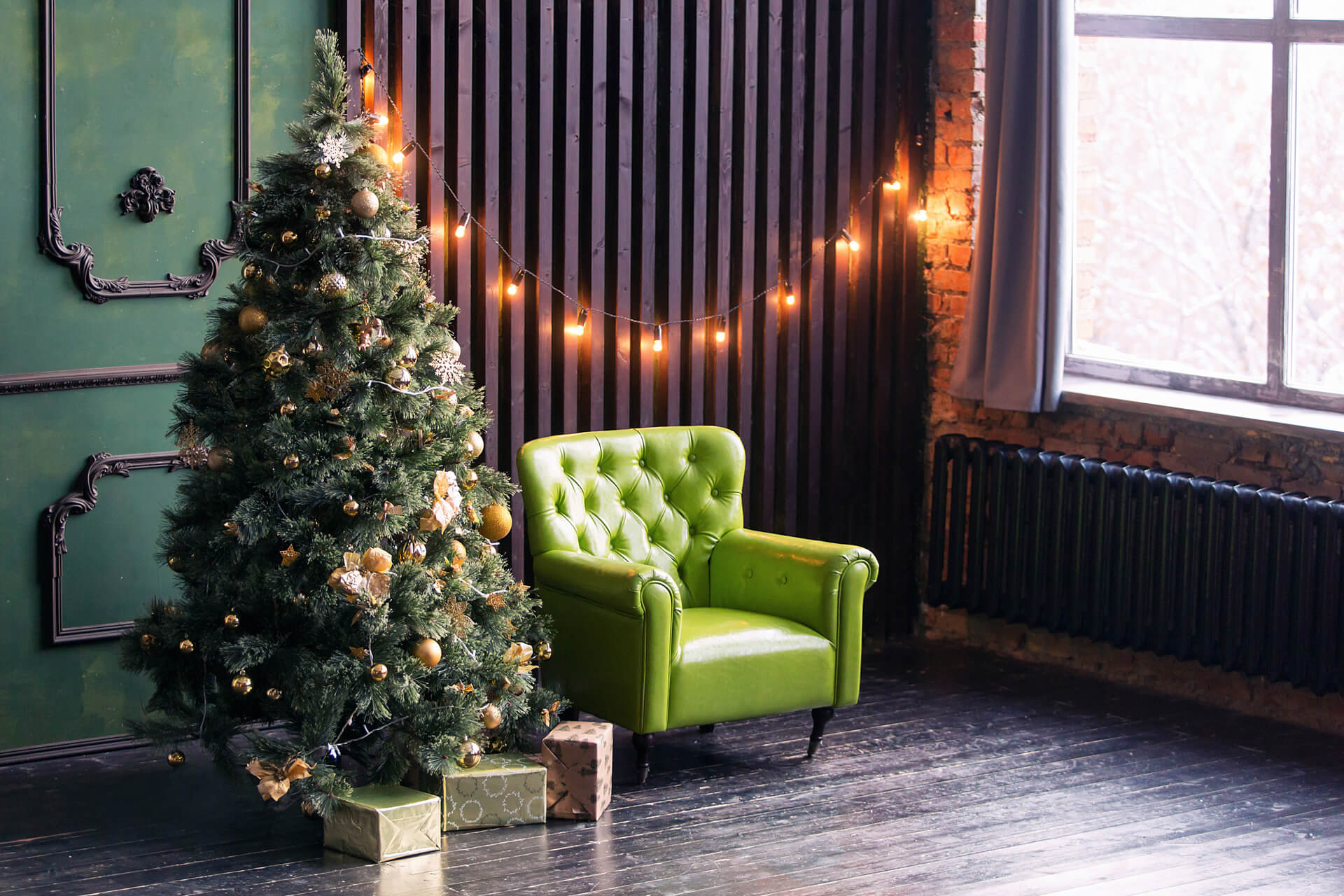 It sure is the most wonderful time of the year, but no Christmas is complete without a Christmas tree! At our Rapid City greenhouse, we have a large selection of trees — small, big, or even flocked in different colors. So how do you make your tree last longer? We have a great selection of trees at Jolly Lane Greenhouse that are great for both indoor and outdoor décor! Here are some great Christmas tree care tips to make your tree last longer (up to five weeks!):
Saw 1 inch off the base and immediately put the tree in water. Do not cut it at an angle, since that reduces the tree's ability to soak up water.
Never allow the base to dry out. Use a stand that can hold a minimum of 1 gallon of water. Generally, stands should provide 1 quart of water per inch of stem diameter. Monitor the water level and keep adding more water as the tree soaks it up. The temperature of the water is not important, and regular water without additives is the best choice for your tree.
Make sure the stand fits your tree. The tree shouldn't wiggle (a tipped over tree is no fun), nor should you have to cut the tree's outer wood layers to make it fit.
Always unplug the Christmas tree light before going to bed or leaving the house. Use miniature lights to minimize heat and reduce the fire hazard. Also make sure the cords aren't worn or damaged, and avoid overloading electric circuits!
Keep your tree away from drafts and out of direct sunlight and heat sources (fireplaces, radiators, vents).
When the tree is getting dry and starts to shed, it is time to dispose of it. Never burn any part of a Christmas tree in a wood stove or fireplace! Instead, check with your garbage company to see where you can have it recycled.
We are a Rapid City greenhouse that provides helpful information to both green thumbs and beginning gardeners about horticulture in the Black Hills and surrounding areas. Our garden supply center houses a variety of plant selections, including shrubs, annuals, perennials, and herbs, as well as garden décor. At Jolly Lane Greenhouse, you'll find your senses stimulated by an extensive assortment of seasonal plants, shrubs, and trees from our garden supply centers. We have a variety of fragrant and brightly-colored foliage, bushes, evergreens, perennials, vines, ornamental grasses, and rose bushes, there's something for every season! Stop by our greenhouse today to see all that we have to offer!