The Most wonderful time of year has arrived, Christmas season! Christmas isn't just a date on the calendar, it's a feeling in the heart, it's the Christmas spirit in the air, and all the jolly cheer! Here at Jolly Lane Greenhouse, we are ready to help you pick out your beautiful Christmas tree and stunning wreaths to add décor and Christmas accent to your home, plus you can snag additional holiday décor for your entire home! And don't forget you can take your holiday photo during your Christmas shopping spree at our photo opt set up, custom with a sleigh, back drop and decked out Christmas trees. Get the perfect Holiday card for a steal of a deal!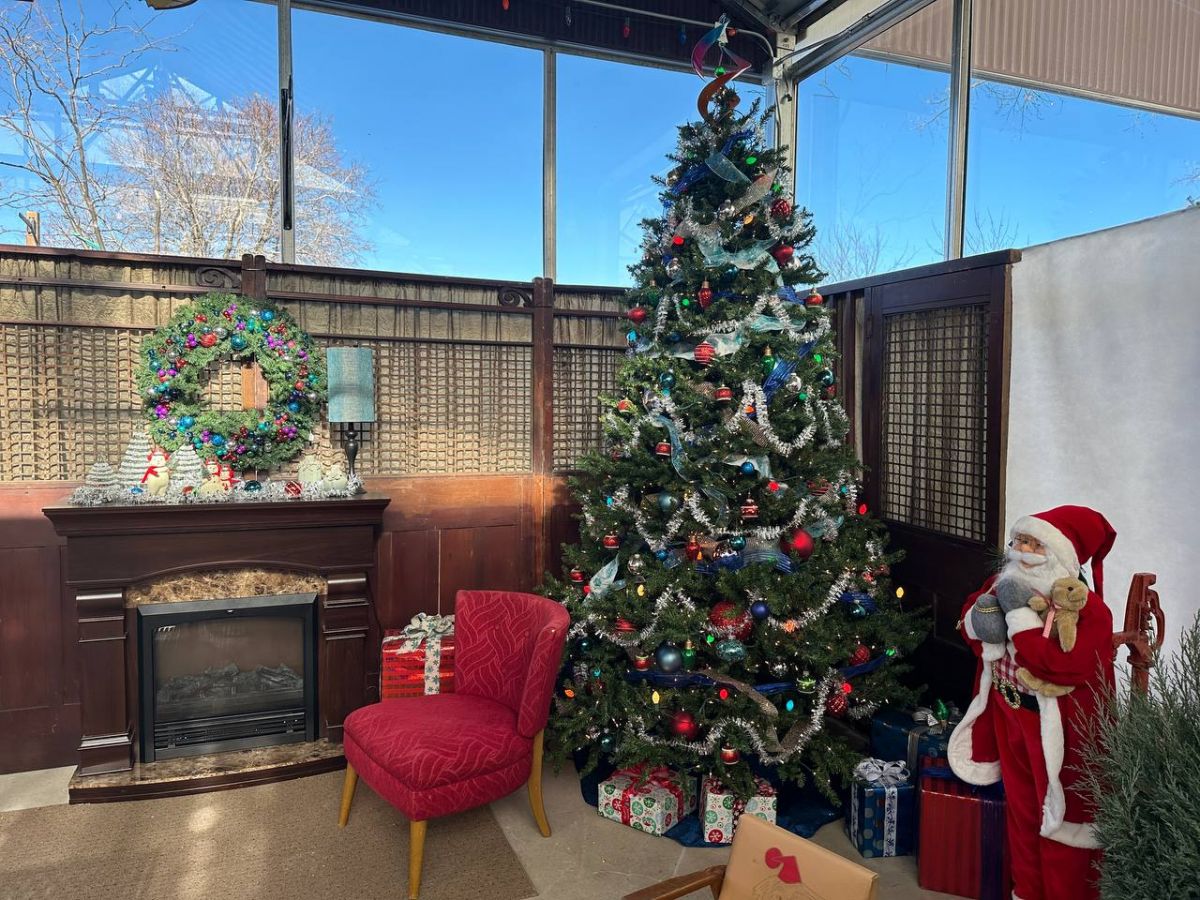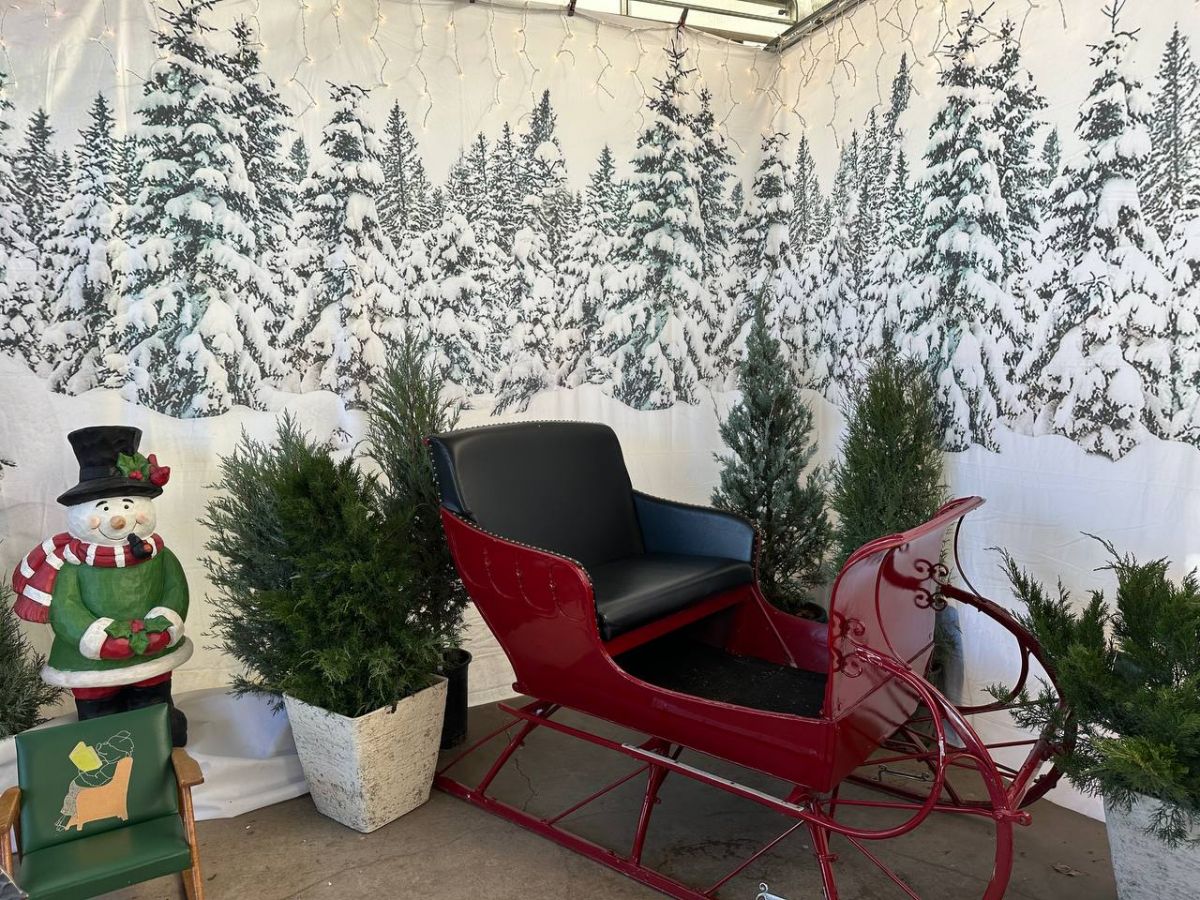 Finding the perfect Christmas tree is a family tradition for many households and a nonnegotiable seasonal staple. Don't worry about freezing this year or getting a tag for chopping down your Christmas tree, save your gas, energy and head on into our Greenhouse for the real deal tree that's irreplaceable. Plus a plastic tree can't beat that fresh pine needle, magical natural woody musk scent a freshly cut Christmas tree provides, not even a holiday candle or diffuser comes close to the real deal.
Jolly lane Greenhouse has a large selection of evergreen trees, and wreaths to decorate your home this Christmas season. The beautiful evergreen Christmas tree is loved by all, for its stunning colors and earthy pine scent. Christmas tree options to pick from are the White pine, Scotch pine, Balsam fir, Korean fir and Fraser fir available in classic, flocked or colored. Oh and let us know if you need delivery, as we offer a convenient delivery service to make sure the perfect tree gets home even if your vehicle can't get it there.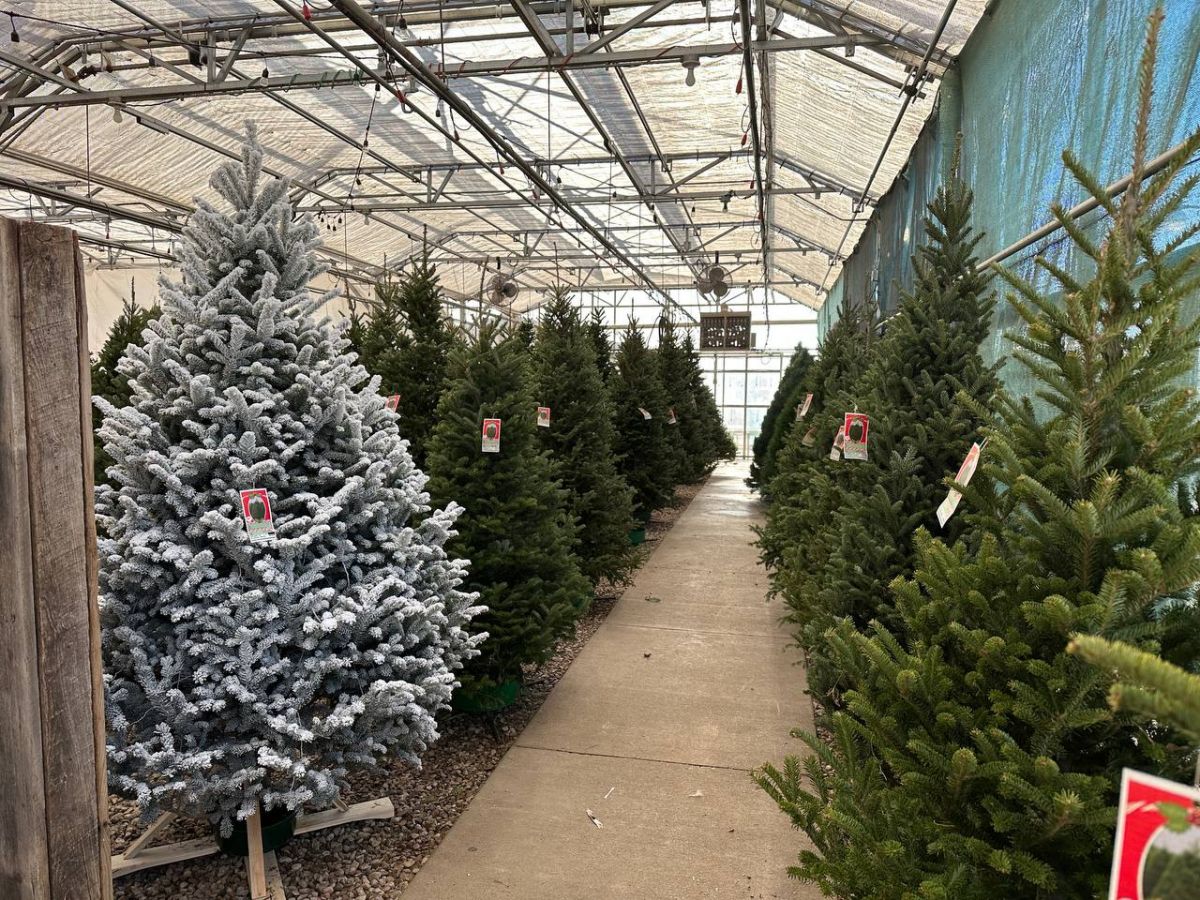 Now that you have found your perfect Christmas tree here at Jolly Lane Greenhouse, let us teach you tips to care for your beautiful tree so that it last through the New Year.

Trim the Trunk and trim again. Make sure your tree has a fresh cut straight across the base of the trunk to aid water absorption.
If you are not putting your tree up right away then place your tree in a bucket of water and try to store it in an unheated area like the garage or something protected from wind and freezing temps. Create one more inch cut at the base of the tree once ready to put up.
You'll need to check the water of your tree daily! Make sure your tree stand holds at least 1 gallon of water. Water should always cover the bottom of the tree by two inches of the trunk.
Regularly water daily or your tree will form a resin build up which will dry the tree out quicker.
A dry tree can cause a fire to your home, so seriously water it daily!
Keep your tree away from heat sources like the heater, fire place, candles, radiator, air ducts and stoves, as it can contribute to drying out your tree much quicker. PS. Christmas lights can heat up and can add to drying out your tree.
If your home is dry try using a humidifier to add moisture to the room. Your tree will stay fresh longer.
Take your tree down before it dries out. If you wait too long you'll end up with dead pine needles galore to pick up. Use a vacuums hose to clean up fallen needles.
When you're officially done with your tree start a composite pile, recycle into mulch, or check out the town's disposal options for ecofriendly solutions.
Additionally our fresh greenery, garland and wreaths make lovely gifts and even lovelier décor throughout your home. Ours come in many shapes and styles, with accent bows, pine cones, holly and even figurines. Did you know wreaths represent eternal life and serves as a sign of seasonal joy? You do now! Here are some suggestions on where to place your lovely wreath once you get it home.
Hang it on the front door; this makes your home seem more welcoming.
Hang it on the wall for wall décor, a perfect festive statement.
Using as a centerpiece.
Hanging on a mantel, fireplace or leaning against the wall for an effortless chic look.
Hang on your window, creating a modern floating illusion with a glass window wreath hanger or an adhesive hook, ribbon or twine.
Lastly hanging along banisters and railings in the home, or along your patio, porch railing or fence.


You'll want to care for your wreaths so they stay lively, fragrant and last up to two to three weeks. It's important to spritz the wreath with water every other day or so to help prevent it from drying out. If you have a warmer climate or keep your house hot, spritz daily. Display your wreath out of direct sunlight and away from heat sources like a fire place, heater, stove, or candle.
As always Jolly Lane Greenhouse is here to help your winter wonderland dreams come true. We offer gift cards as a perfect stocking stuffer for those year round gardeners in your life. We truly hope you enjoy your trip through our greenhouse and that you find all you need. Don't forget to grab a local SD beer at our bar on your way out or even during your shopping trip and join us at our upcoming Winter Open House. Happening November 25, 26, 27. A jolly good time, you won't want to miss!