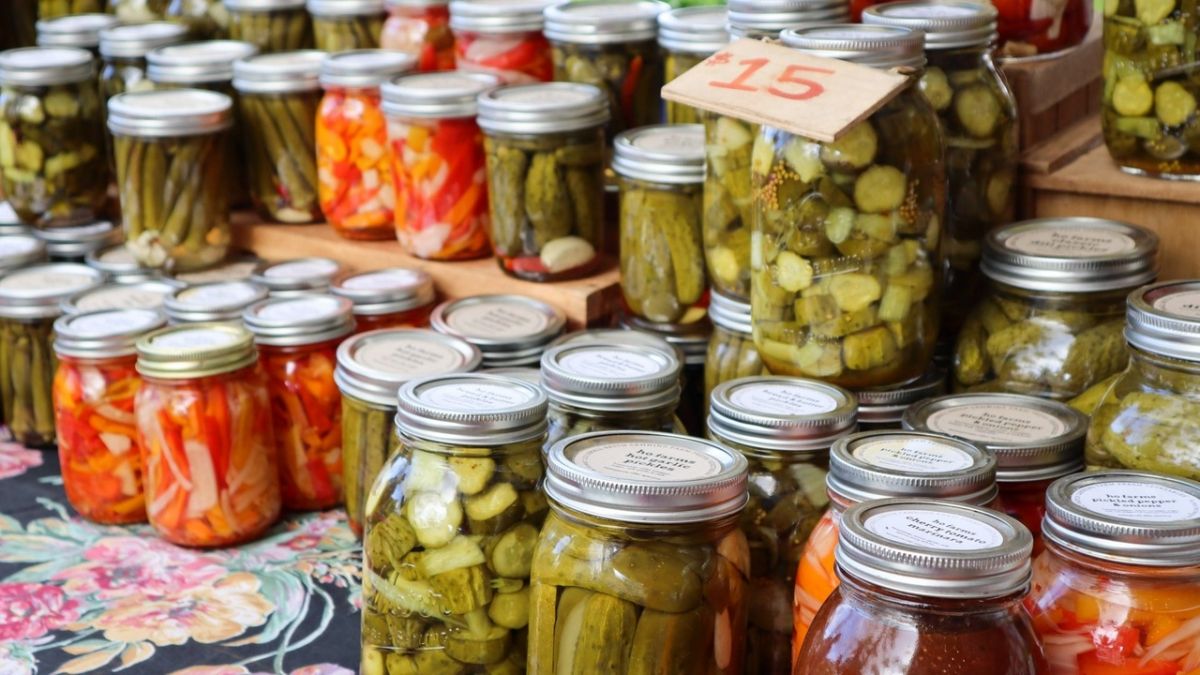 The crisp autumn air will be here before we know it. There is no better time than now to begin preparing your garden for a bountiful fall harvest. Whether you have a green thumb or you're just starting out, harvesting can be a sustainable way where one can connect with nature and ensure a full supply of produce during the colder months. In this beginner's guide we'll walk you through the essentials of fall harvesting and provide you with tips and techniques to maximize your yields and preserve your harvest for the months ahead.
Preparing Your Garden for Fall Planting
Before you can start sowing your seeds for fall harvest, you must remove your summer produce that are past their prime. Clean out any summer crops by removing any debris, dead, or diseased plants. This will foster a clean and fresh environment that your fall produce can thrive in. Once your garden beds are clean, it's time to amend the soil. Add compost or well-rotted manure to improve the soil's fertility and structure. It is important to consider your garden's layout. Take into account how much sunlight exposure each specific crop would require. For example, lettuce, mustard greens, brussels sprouts and broccoli are heat-loving veggies while onions, beets, and collards require less direct sunlight.
Find the Right Time to Plant
Don't forget to check the frost date for your area. Knowing when to expect the first frost will help you determine when to plant your fall crops. Most fall vegetables can tolerate light frost, but it's essential to give them proper time to establish and grow their roots before the temperature drops significantly. Consult with your local friends here at Jolly Lane Greenhouse on when the optimal planting time to plant in your region is.
What to Plant for Fall Harvest
When it comes to fall harvesting, there are several delicious and nutritious produce options to consider planting. Leafy greens like kale, spinach, and lettuce are great choices as they flourish in cooler temperatures. Root vegetables such as carrots, beets, and radishes are also ideal for fall planting. They develop a rich, earthy flavor and can be stored for a longer period. Additionally, herbs including parsley cilantro, and chives can be grown in pots or containers, adding a burst of flavor to your fall dishes.
Maximizing Yields and Preserving Your Harvest
After you've completed these steps, you are ready to sow your seeds. Once your crops are growing, it is key to provide them with proper care to maximize yields. Regular watering mulching, and fertilizing will help your plants thrive and produce a plentiful harvest. Monitor your garden for pests and diseases, as fall weather conditions can create a favorable environment for these issues. Consider using organic pest control methods whenever possible to minimize the impact on the environment and your health.
As your crops near maturity, it's time to start thinking about preserving your harvest for the months ahead. Fall vegetables can be stored using methods such as canning, freezing, drying and dehydrating, pickling, and fermenting. Some vegetables, like carrots and beets, can be left in the ground and harvested as needed throughout the fall and winter. Others, like leafy greens, can be blanched and frozen for later use. Root cellaring is a popular method of preserving fall produce as it allows for long-term storage of crops like potatoes, onions, and squash. It involves using a root cellar or a similar storage space to create optimal conditions for long-term storage such as cool temperatures and high humidity. This environment helps slow down the ripening process and prevents spoilage.
Happy Harvesting!
By following this beginner's guide to fall harvesting, you'll be well on your way to growing and preserving your own food. Remember to prepare your garden properly, choose the right fall crops, and provide your plants with proper care to maximize yields. Feel free to experiment with different preservation methods to enjoy the fruits (and veggies) of your labor throughout the winter. So embrace the autumn spirit, put on your gardening gloves, and embark on this journey of self-sufficiency and sustainability!
Celebrate Your Harvest at Jolly Lane Greenhouse
Commemorate the beginning of this Fall Harvesting Season at Jolly Lane Greenhouse's 18th Annual Chile Pepper Festival from September 15-17! Enjoy a weekend filled with the aroma of spices with locally and regionally grown peppers from mild to EXTRA hot. Our event will also feature live music by local artists, great food from your favorite food trucks, local craft brews and South Dakota wines, and of our fresh and fermented harvest produce including pumpkins, squash, onions, relishes, salsas, and so much more! We can't wait to see you there!