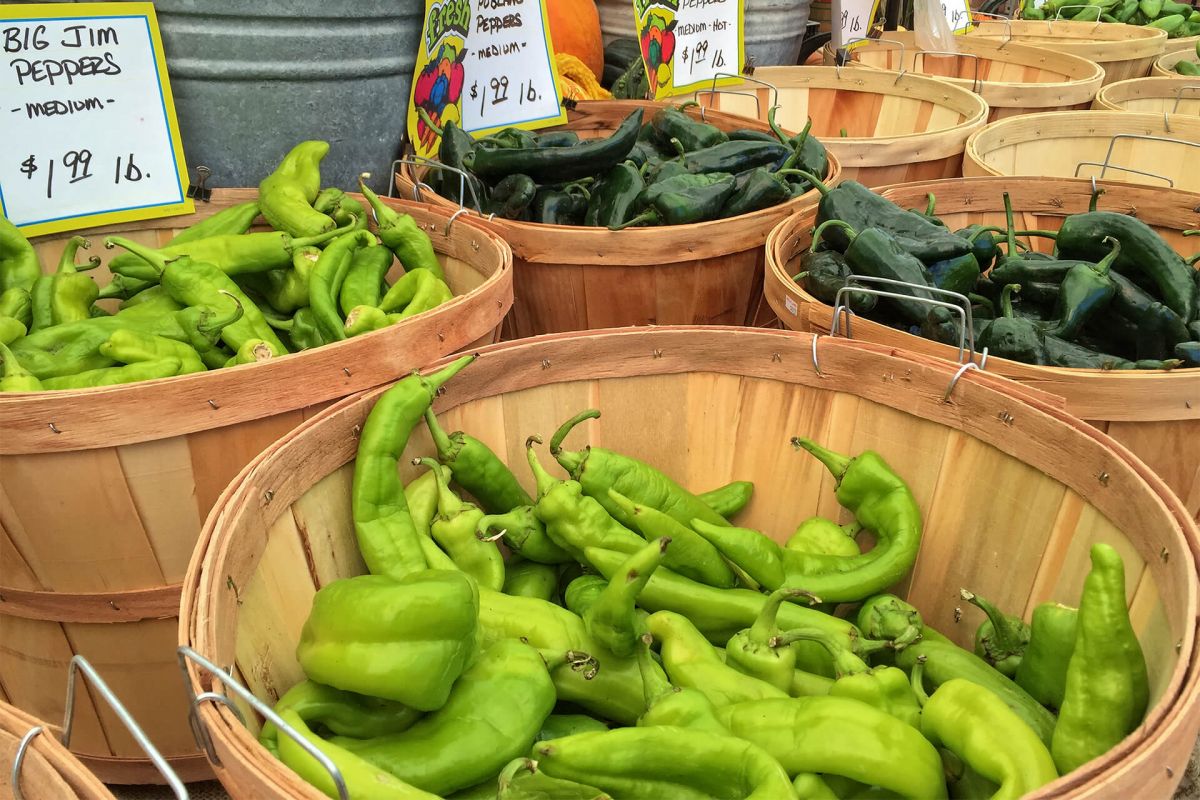 Whether you crave a lot of heat or prefer something a bit tamer, our selection of locally-grown fresh and fire-roasted peppers guarantee you will find an option that will please your palate. Choose from Anaheim, Big Jim, Poblano and Hatch varieties that range from mild to extra hot. For a flavorful addition to your meals, pick up some of our slow roasted chilies, which are available by the pound or can be preordered by the bushel by calling us at 605-393-1700.

Don't have the time or resources to tend to your own garden? Our Produce Market makes it easy for you to acquire peak-harvested, sustainably grown fruits and vegetables. Even if your garden is providing a bounty of goodness this year, the market allows you to further stockpile peaches, apples, tomatoes and other produce that are perfect for canning, cooking or savoring as a healthy snack. And while you're at it, pick out a pumpkin or two that make great seasonal decorations to really get you in the spirit of the fall!
While browsing our market, be sure to take a look through our wide selection of canned goods.
From tasty fruit butters to zesty relishes and BBQ sauces, our selection provides a great opportunity for you to fill your pantry with delectable pickled vegetables, spreads, dips and sauces canned by regional producers.
For our guests 21 years of age and older, we will be serving local craft beers and regional wines on location. Pair your beverage of choice with a tasty dish from the Green Chili Shack, which will be on hand throughout the event to ensure no one leaves hungry. Bring your friends and make it an outing to remember!
Don't miss your chance to purchase mouthwatering local produce and canned goods while observing the beginning of fall at the 13th Annual Chili Pepper Roast! Stop into our location at 2962 Jolly Lane, right off of Highway 44 in Rapid City, to join us for this family-friendly event that has become an area tradition.
As your local garden center, Jolly Lane Greenhouse is open year-round to provide novice and experienced gardeners alike with seasonal plants, trees, and herbs, as well as offer expert advice on landscape design and plant care.