Gardening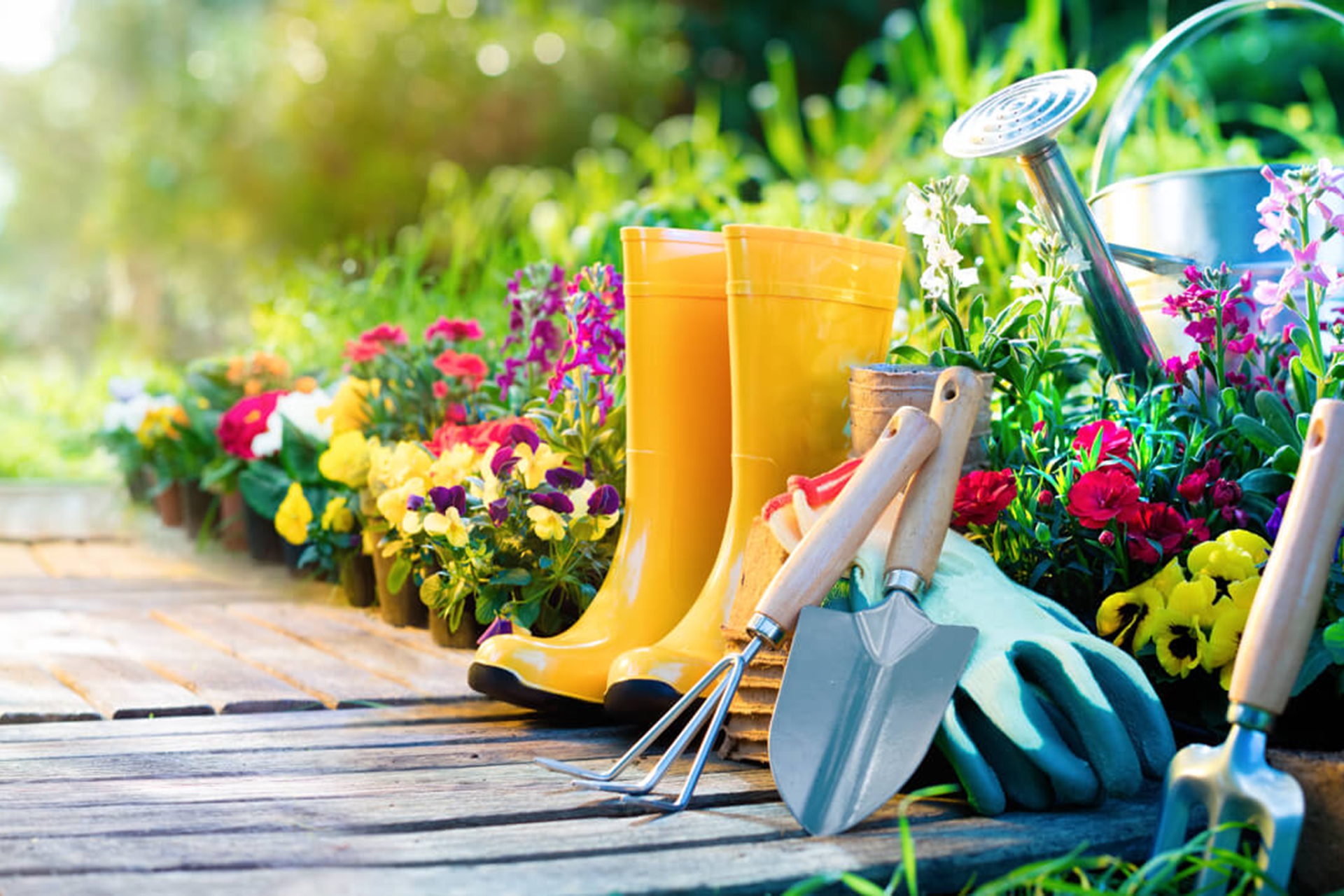 Whether you're planning new garden designs or just freshening up a few flower beds, Jolly Lane Greenhouse has the area's largest inventory of homegrown annuals, perennials, herbs, and vines in their gardener's supply center to create your very own outdoor oasis.
Like landscaping, there are many factors to consider when planning a garden. Start by analyzing your available space, and then determine:
Light: Does the area receive full or partial sun?
Size: How much room do you have?
Colors: When choosing flowers, consider the color of the blooms to create like or complimentary colored beds. Striking color combinations can add interest, while variations of a single color throughout the yard can tie the theme together.
Season: Choose plants that bloom at various points throughout the year to ensure your garden retains interest from early spring to the first snowfall.
Soil: What type of soil will your plants need to thrive?
Time: Certain types of flowers and plants require more care and attention than others. Be realistic about the amount of time you can devote to your garden. If you are pressed for time, choose plants that require minimal upkeep.
Plot or container: Many flowers and herbs grow well in container gardens. If you are pressed for space, consider working containers into your design.
Zone: Will the plants fare well in our zone?
Whether you're a novice gardener, just developing a green thumb, or a seasoned horticulturist looking for a specific flower, the staff at Jolly Lane can help you find the right plants for your garden designs. Browse our inventory, and visit the gardener's supply center to pick up flowers, herbs, vines, and baskets for your home.
Edible Gardens
While edible gardens have been a mainstay of many Midwestern homes for decades, the trend is now growing among young gardeners too. More homeowners are adding fruit trees, vegetables, and herbs to their gardens, both for economic reasons and to promote organic gardening. Home gardeners have the ability to regulate chemicals and pesticides, ensuring high-quality, chemical-free food.
We offer a variety of seeds, seedlings, and fruit trees for a pretty, tasty, edible garden of your own in our gardener's supply center for any garden designs you may come up with.