Garden Bar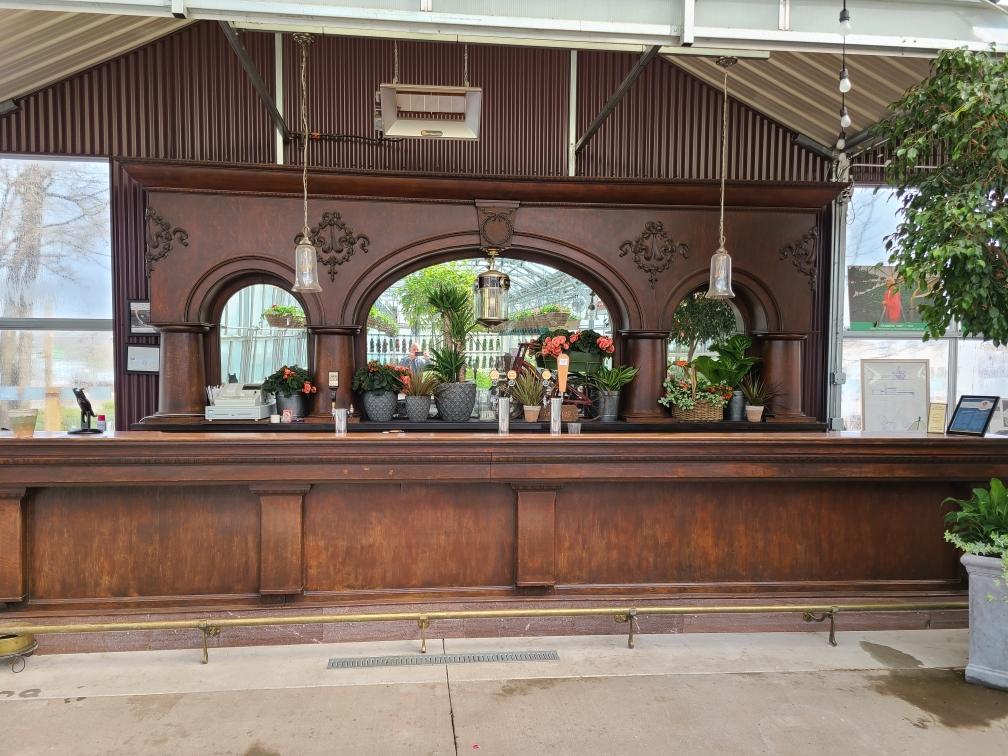 In the late 1980's Tim discovered a Bar in North Dakota while searching for Petro-mobilia. The owner declined Tim's original offer but called a couple years later and accepted it with the condition that he pick it up by the end of the week. Brothers Tim, Todd, and Scott decided to partner up and make the purchase. The following Saturday they jumped in the Jolly Lane semi-truck about 6pm and set off for Bowman ND. Arriving in Bowman around 10pm they headed to the Main Street bar to have a beer, meet a friend, and round up a crew to assist loading the Bar, which was stored in a garage a couple of blocks away.
The Bar was then stored in Jolly Lane's warehouse for a couple of years before being moved to Caputa to be stored in Tim's barn. It remained in storage until 2018 when Jolly Lane decided to obtain a Malt Beverage License and serve beer and wine at the annual Chili Pepper Festival. During the planning process it was mentioned that it would be fun to resurrect the Bar for the event so that it could be seen and enjoyed by all. The "fun" lasted for several days. Loading, moving, cleaning, and assembling turned out to be a bit more work than they had bargained for. The idea was an overwhelming success and led to another decision as to whether they were going to move it in and out every year or add an addition to the greenhouse to house it permanently. One month later, construction of an addition was underway and the bar was headed to Caputa for restoration under the direction of Dean and his Grandson Travis. The Bar has been moved seven times since making the trip to South Dakota.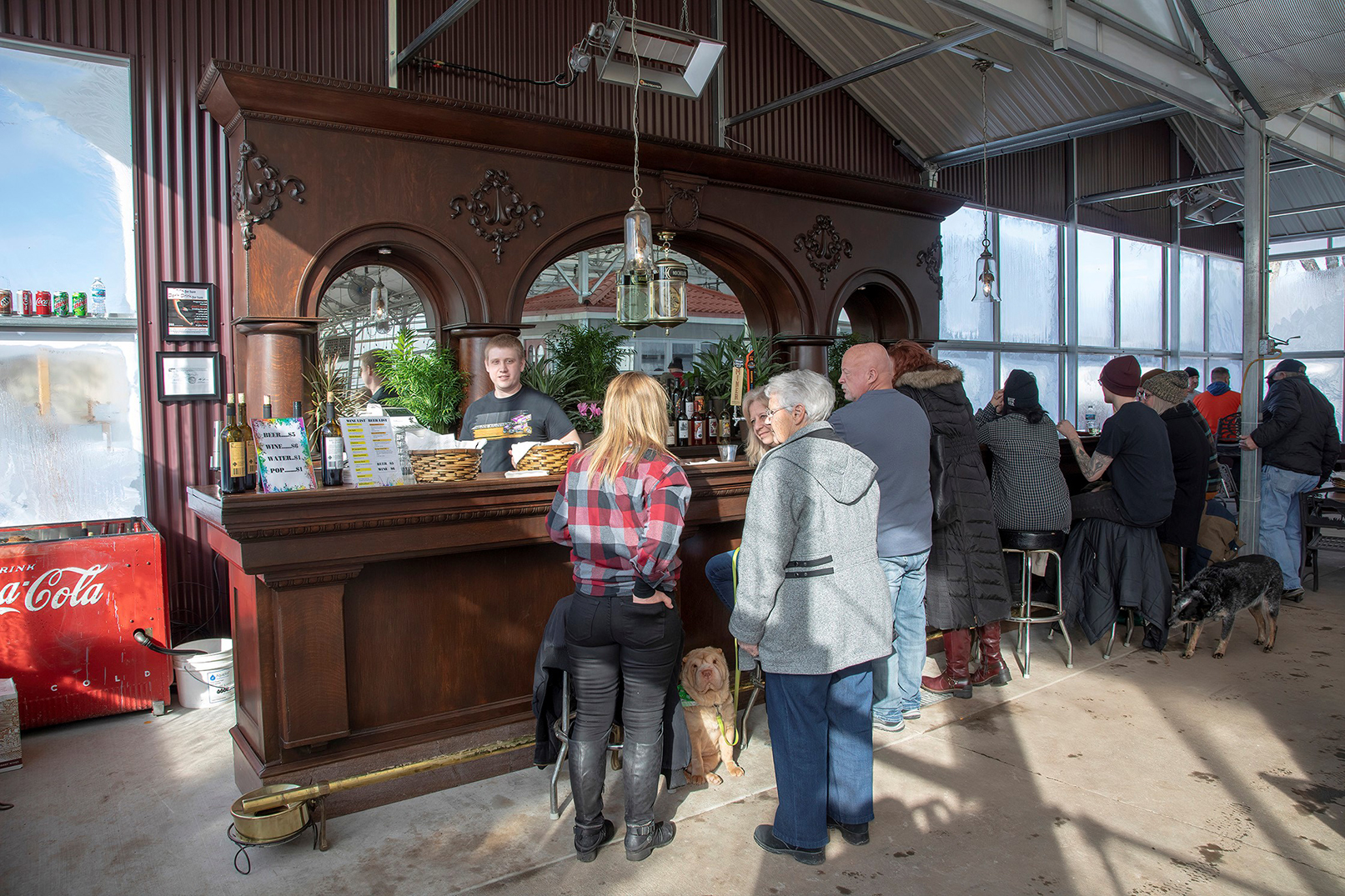 While moving the Bar, a shipping label was discovered attached to the bottom of the front bar showing that it had been shipped from the John Gund Brewing Company Circa 1890. The hand written "shipped to" information was faded and illegible. In 2021 after being scanned and magnified it became evident that it was originally shipped to Algona, IA. In that era, it was common that the breweries were instrumental in providing front and back bars to their customers. A large percentage of these bars were destroyed during Prohibition. The search to discover more history about the Bar is ongoing.
John Gund was a German immigrant who began his brewing career as an apprentice in Germany. He brought his skills with him to the New World, and started his career in the United States working at breweries, first in Iowa and then Wisconsin. After several decades of working in, owning, and selling breweries, in 1880 Gund opened his John Gund Brewing Company in La Crosse Wisconsin. The company was wildly successful for more than thirty years, weathering such ups and downs as a major La Crosse fire in 1897 and the death of founder John Gund in 1901. Peerless Beer was their signature beer and was distributed worldwide. Gund's bottling line was capable of producing twenty-five million bottles per year. By 1900, production at the new brewery grew to 200,000 barrels per year and tripled to 600,000 a decade later. One interesting note is that their brewery production pre-dated refrigeration. In an effort to keep the beer cool, caves were carved into the bluffs along the Mississippi River where the wooden kegs were then stored. In the early 1920s, the combination of Prohibition and labor conflicts put the brewery out of business for good. Two of the original brick buildings still stand in La Crosse. They have been repurposed as apartments.