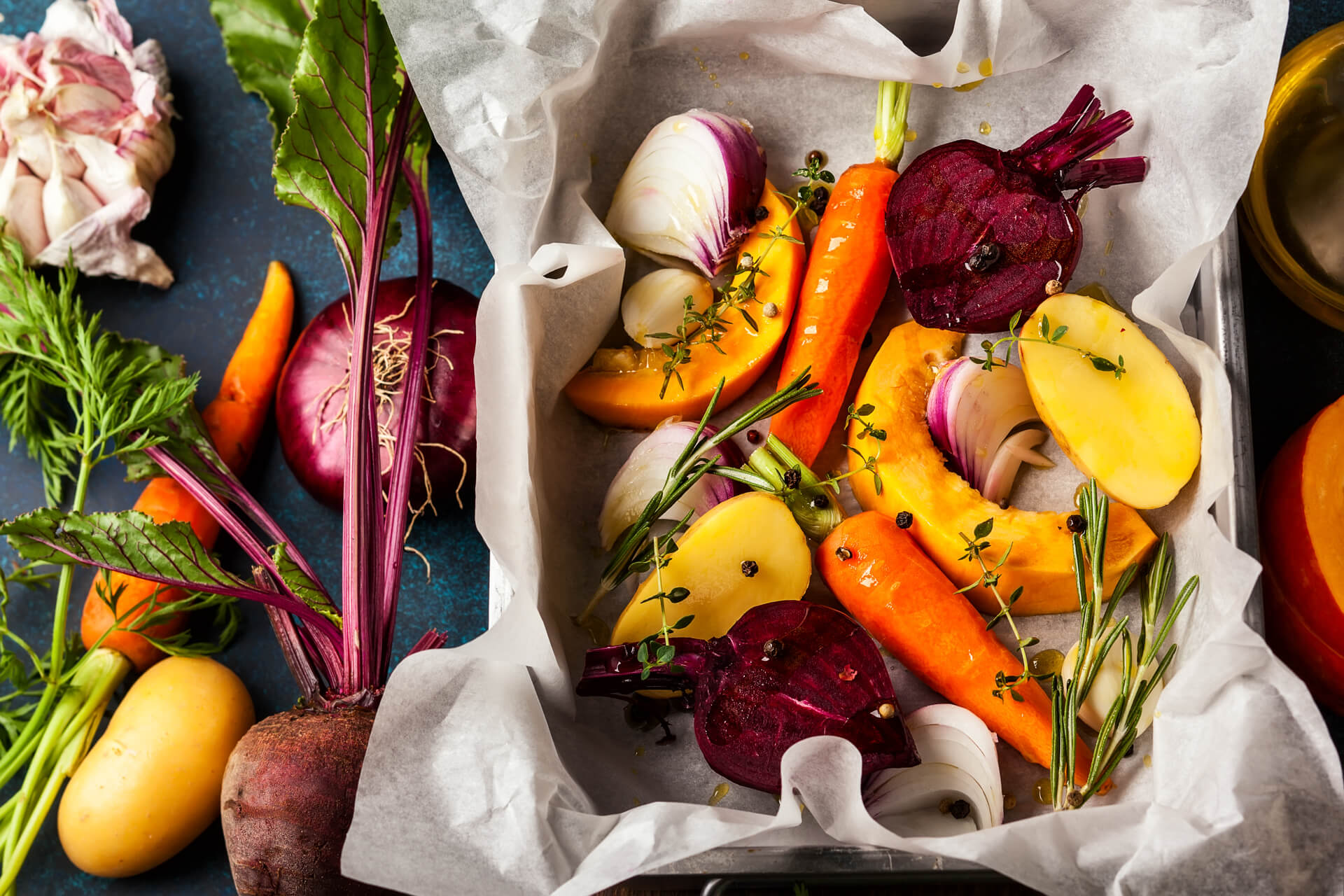 Have you been keeping up with your winter growing this year? If so, now is the time to reap the fruits (veggies?...) of your efforts and do some cooking! Our Rapid City greenhouse gives you some tasty winter vegetable recipes to try out:

Butternut Squash
Coat 1 cup cubed squash with 1 tbsp. butter, 2 tbsp. of brown sugar, tsp. of cinnamon, and a pinch of salt. Roast at 350 F for 30 minutes.

Winter Green Mix
Sautee kale, collards, chicory, and chard in a hot skillet with 1 tbsp. of olive oil, 2 tbsp. diced onion, 1 clove of smashed garlic, cup of white wine, and 1 tsp. thyme. Sautee the mix for 6 minutes on medium high heat and serve with fish or meat.

Taters!
Red potatoes are great for soups or breakfast. This breakfast recipe is yummy: Put 2 large chopped potatoes in a hot skillet with cup olive oil, reduce to medium heat, cover, and let them cook. After 10 minutes, add cup of diced onion, 1 tsp. rosemary, 1 tsp. chopped red peppers, and cook for an additional 5 minutes before serving.

Roasted Winter Vegetable Salad
Preheat oven to 400 degrees, and place 1 head of chopped broccoli florets, 15 halved brussels sprouts, and butternut squash (cubed) onto a baking sheet and drizzle with olive oil. Roast in oven for 30 minutes while preparing the dressing. Mix 3 tbsp. olive oil, the juice of an orange, the juice of a lemon, a tsp. honey, and a pinch of salt and pepper in a small dish. When the roasted veggies have cooled, add kale and lettuce (the amount is up to you!), and the dressing and top with cup pomegranate seeds and shredded parmesan cheese.

Winter Vegetable Stew with White Beans
Heat 2 tbsp. olive oil in a soup pot on medium high heat. Cut 3 large carrots 2 stalks of celery, and 3 medium parsnips into cubes and add to the pot. Cook and stir occasionally for 10 minutes. Then add ¾ lbs peeled and seeded butternut squash (cubed) along with 2 tbsp. tomato paste, 3 cups vegetable stock, 1 can of drained beans, 1 can of diced tomatoes, and 1 tsp. each of chopped, fresh rosemary and thyme. Add salt and pepper to taste and serve over rice.

We are a Rapid City nursery that provides helpful information to both green thumbs and beginning gardeners about horticulture in the Black Hills and surrounding areas. Our garden supply center houses a variety of plant selections, including shrubs, annuals, perennials, and herbs, as well as garden décor. At Jolly Lane Greenhouse, you'll find your senses stimulated by an extensive assortment of seasonal plants, shrubs, and trees from our garden supply centers. We have a variety of fragrant and brightly-colored foliage, bushes, evergreens, perennials, vines, ornamental grasses, and rose bushes. There's something for every season!