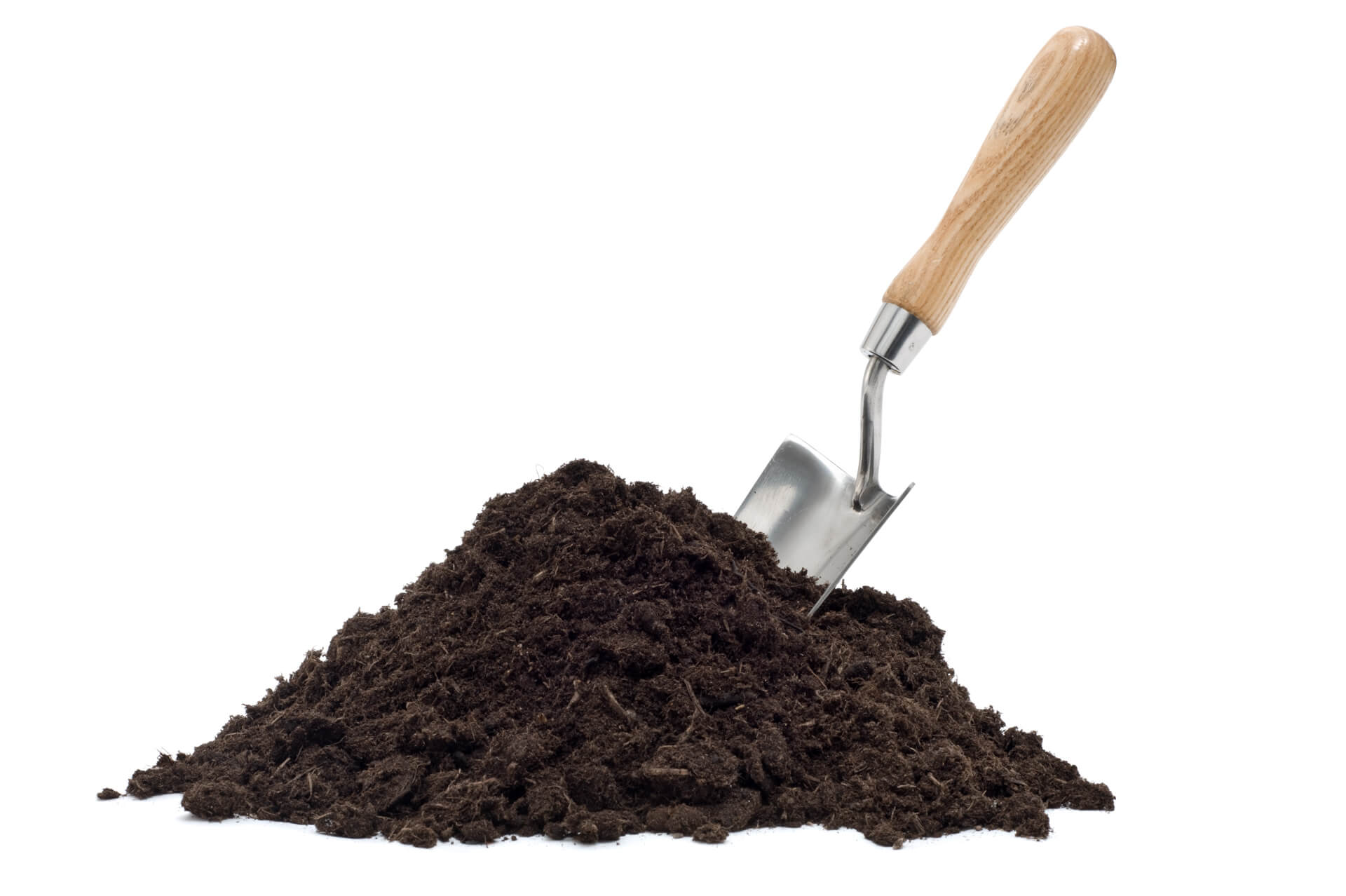 After a thorough spring cleanup of organic debris from the front and back yard areas of your home, the time comes for preparing soil to nourish your lawn and plants. Jolly Lane Greenhouse is proud to carry a fantastic line of fertilizers and provide lawn care tips for fertilizing your planting and outdoor recreational space. The fertilizers you can buy from Jolly Lane Greenhouse are by Jirdon Inc. of Nebraska. Jirdon Inc. solutions for preparing soil are particularly formulated for the soil conditions of western South Dakota, eastern Wyoming, and western Nebraska. These fertilizers have high iron content and trace elements that are lacking in the natural Black Hills landscape. Consider them as a vitamin supplement for your lawn For example:
When plants are low in iron, their leaves may turn a pale yellow color with the leaf vein remaining a much darker green than the surrounding tissue. In severe cases, the edges of the leaves can become brown and appear burnt. This tell-tale indicator of iron deficiencies holds true for evergreens, as well. Plants placed in soils that stay too wet will exhibit these symptoms. With the proper preparation of soil with fertilization, most of the harm can be reversed within one year. It does take several months for the foliage to show an improvement. The most noticeable signs of recovery will appear the following year when the plant flushes out the yellow and displays rich green once again.

Our best spring gardening tip? For optimum results, apply fertilizers before June 15th; and always water well. Many homeowners prefer to fertilize their own lawns. If that's the case, know that preparing soil with tilling and fertilization is best at ground thaw, in late June. In addition to tilling and fertilization, early September is the prime time for preparing soil for winter. Apply a Winterizer right before the soil freezes the properly round out ground maintenance for the entire year.

Jump in and get dirty with these initial spring gardening tips, but don't forget about maintaining soil care as the season progresses! A healthy lawn should be watered deeply, requiring about 1 inch of water per week. Meager watering conducted on a daily basis promotes unhealthy and shallow roots. In general, you'll end up with a less healthy lawn. Proper fertilization and watering will ensure you have a beautiful lush lawn this season.
Jolly Lane Greenhouse has a complete line of fertilizers, weed-n-feeds, crabgrass treatments, and liquid herbicides for promoting a plush and green outdoor space and treating those pesky weeds mingling with your lawn. Check in for some useful lawn care tips, and then check out with all of the tools and solutions you need to promote a healthy lawn. Preparing soil and nourishing plant life is all about taking proper care of your landscape and creating and outdoor atmosphere that all will enjoy!