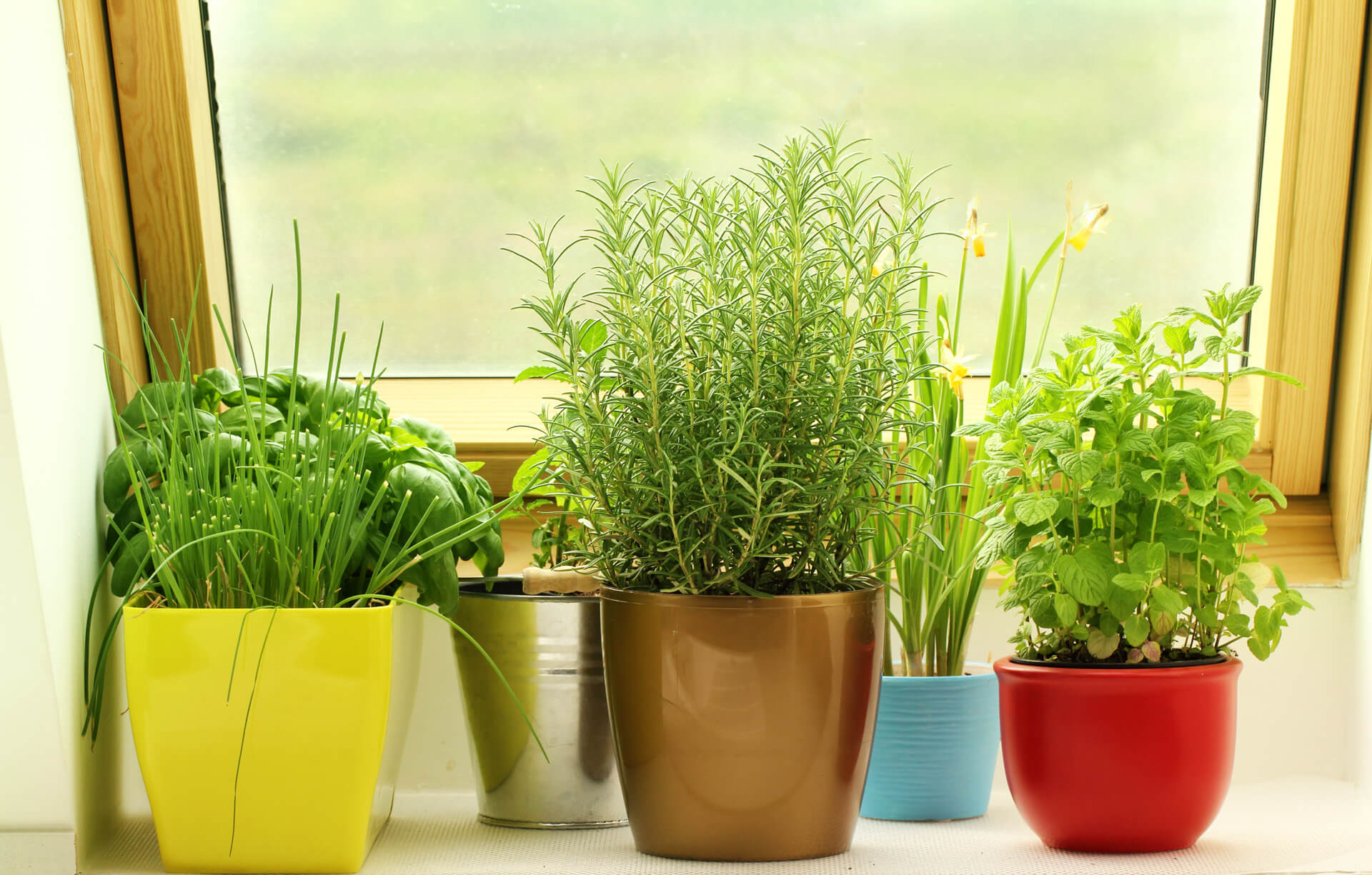 Depending on the season and what your local grocery store or farmer's market has available for you, some herbs aren't always readily available. Sage, rosemary, and mint — three useful AND delicious herbs — grow great outside during the warmer seasons, and transfer well to indoor planters during colder weather. Consider transferring your herb plants inside or planting new herbs indoors for the upcoming fall and winter seasons. They'll give your windowsill a homey feel and make these great seasonings readily available for your holiday cooking!
Sage
Sage has been used for centuries to assist in alleviating rheumatism, colds, typhoid fever, and even palsy. And there are many medicinal uses for the many names of sage, to be specific Broadleaf Sage, Common Sage, Kitchen Sage, Spanish Sage, and Salvia. But what about cooking with it just because it tastes good? Sage has a very distinct and aromatic smell that, when indoors, is very soothing and can easily be thrown into any dish! Did we mention it goes great with Turkey? The holidays are all right around the corner and coming up fast!
Rosemary
Rosemary, originally found in the Mediterranean, is another medicinal herb that exhibits properties to prevent damage from diseases, such as Parkinson's and Alzheimer's, caused by oxidative stress. This antioxidant herb assists as an anti-inflammatory, antiviral, and antibacterial. We could all use a few extra antioxidants in our diet these days so why not add this preventative herb to your rich and savory holiday dishes?
Mint
During the holiday season, Mint can be used to make homemade mints or brighten up a number of dishes served throughout the months ahead! Mint, being native to Europe, is now naturalized in North America and is quite beneficial in helping to alleviate the congestion that comes along with many respiratory problems, including asthma and bronchitis. Mint grows great indoors and gives off an inviting smell, as well as provides a wonderful aesthetic in your home. We recommend trying one or all of the following types of mint for a great smell and flavor: Chocolate Mint, Ginger Mint, Orange Mint, Pineapple Mint, and of course Peppermint.
Tips on Growing Herbs
Growing plants inside can be a little trickier than your summer gardening. Herbs grown inside require built-in drainage to prevent constant moisture. Colorfully coated ceramic pots with a drip plate work great — plus they're a cute addition to any room. The mixture in your planter should contain ¾ soil, 1/8 peat moss, and 1/8 vermiculite. Mix these ingredients together and voila — plenty of food, aeration, and nutrients to naturally grow your herbs.



Once plants have grown 2 inches higher than when you initially planted them, you'll want to count 2 leaf sets down and cut just above the next set of leaf pairs. This will enhance the growing process and they'll be going crazy in no time. Place the planters in a South- or Southwest-facing windowsill (South-facing is preferable). This will give your herbs as much ample sun as possible! Less water for herbs is better —herb plants like it when their 'feet', or roots, are not wet all the time. A little wilting will tell you that they need water, won't hurt your plants, and can help you to learn how quickly the plants cycle through the water you're giving them.

Herbs are easy to care for and very beneficial to anyone, just don't tell kids how good they are for you or they might not eat your holiday cooking! To get more information about growing herbs indoors or to pick up your plants and supplies for this fall and winter season, visit Jolly Lane Greenhouse or call (605)393-1700.